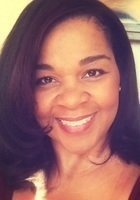 Suzanne
Certified Tutor
I'm a British-born and educated tutor who has a passion for education. My forte is helping students increase their academic confidence, get ahead and enjoy an excellent school experience. I tutor ERB, ISEE, HSPT, SAT, ACT, and GRE test prep. I focus, not just on the test content and essay writing, but also on test-taking strategies that work. My goal is to help my students get into the school(s) of their choice.

I also tutor Math, ELA, Social Studies, History, Reading, Writing and ESL. I help students develop their executive function skills to stay organized, and develop healthy, sustainable study habits. I offer coaching for calendaring, effective planner use, Cornell note-taking, folder organization with Google Drive/Classroom, and project planning.

I have an MBA and a BA in Art History from the University of Warwick, England. I also attended Venice University, Italy at the Querini Stampalia campus to study Italian Renaissance Art and Culture. I have lived in America for the past 20 years and reside just outside of Washington DC. I am eager to help your child succeed and excel in school. I hope the learned 'habit of success' will spill over into other aspects of their lives!
Education & Certification
Undergraduate Degree: Warwick University and Venice University-Querini Stampalia - Bachelors, History of Art
Graduate Degree: John Moores University Liverpool - Masters, MBA
Hobbies
Travel, History, Cooking, Literature, Swimming
Tutoring Subjects
Academic Coaching
Adult ESL/ELL
Adult Literacy
African History
African-American History
Art
Art History
Business
Business Writing
Classics
College English
Drawing
Elementary School Math
Elementary School Reading
Elementary School Writing
ERB CTP
Handwriting
History of Architecture
Homework Support
Introduction to Fiction
Introduction to Poetry
MBA
Microsoft Excel
Microsoft Office
Middle School English
Middle School Reading
Middle School Reading Comprehension
Middle School Science
Middle School Writing
Other
Professional Certifications
Real Estate License
Social Sciences
Study Skills
Summer
Technical Writing
Technology and Coding
US Constitutional History
World Civilization
World Literature
What is your teaching philosophy?
I believe in student centered teaching and hope my students choose to be an equal partner in the learning process. I strive to ensure my students are well equipped to find and evaluate the resources they need to answer their questions in a mature manner.
What might you do in a typical first session with a student?
First impressions last, so I always make sure I find out as much about my student as possible during the first session. I want to know what type of learning style and which of the multiple intelligences they employ. How to they enjoy learning, and what keeps them engaged? What goals do they have ,and what goals do their parents have? I let the student know what my plan and goals are for the session, and then I get to work, aiming to help the student achieve their goals.
How can you help a student become an independent learner?
I introduce students to multiple learning and study strategies that help make one independent. They most effective way to inspire a student is to help them discover a way to love the subject and be passionate about it, then the student is happy to attack the subject as an independent learner.
How would you help a student stay motivated?
Success breeds motivation, so for me, having my student succeed in the subject is what enables the student to stay motivated by the idea that they can and will get even better. I also teach strategies on making 'a choice' to like a subject, 'a choice' to be motivated, and 'a choice' to be a happy success in school.
How do you help students who are struggling with reading comprehension?
I use strategies that help the student break their reading down into compartments. Don't try and take the whole thing in at once. I teach the student to make connections, ask questions within the text, create 'mind movies' of the visual imagery, make inferences using the clues the author provides, and prioritize by finding out what the most important thing the author is trying to say. I teach the student how to self-monitor their comprehension by rereading the text, reading aloud, slowing down, looking at illustrations, and picking out confusing words. After they have completed their self-monitoring, they can piece together the piece of writing like an amazing puzzle which they eventually solve with great success.
What strategies have you found to be most successful when you start to work with a student?
Most of the work when I start working with the student is mine. It is up to me to find out their learning styles, weaknesses, and which of the multiple intelligences they employ. Once I have that information, I work to their strengths on approaching the subject in a manner whereby they will understand the most, whether it is me using visual, verbal, logical, social, solitary, auditory, kinesthetic, or a combination of teaching tools.
How would you help a student get excited/engaged with a subject that they are struggling in?
Helping the student see the subject in a different light or learning about it in a different manner allows them to see the subject with new eyes. Tutoring the student to the point they can enjoy some successes within the subject allows them to become more excited to learn and be engaged.
What techniques would you use to be sure that a student understands the material?
I often use "teach backs" in my tutoring sessions, whereby I become the student, and I ask them to be the teacher and teach my subject back to me. That allows me to see if they really understand the concepts and the subjects. I am not judging them on teaching style but rather the content delivered.
How do you build a student's confidence in a subject?
Setting standards from low to high in a set of quizzes allows me to give the easier quizzes first so the student sees success, which builds confidence. I then move on to more challenging content, but by this time the student is ready for the challenge.
How do you evaluate a student's needs?
I use assessments of student learning styles, goals, successes, weaknesses, and results. The information I receive back from this allows me to move forward to fulfill the student's most important needs. I also employ student self assessment because students tend to know exactly where they need help, because they are the ones who struggle in that area, so it is easily identifiable to them.
How do you adapt your tutoring to the student's needs?
Age appropriate teaching is very important to deliver the information in a way that is appropriate for the student's stage in schooling life. I adapt my language and my speed to fit in line with the student that I am teaching. Every tutoring session with me is unique and tailored to that student.
What types of materials do you typically use during a tutoring session?
I utilize many teaching tools from props, whiteboard, computer/laptop, tablets, apps, worksheets, work books, past exams, past papers, study journals, magazines, newspapers, books, novels, online exercises, and beyond.