Nancy: Sydney MBA tutor
Certified MBA Tutor in Sydney
...major with an MBA, and as former investment banker with many years of experience there (now retired), I enjoy teaching finance, accounting, and econ as well as the various secrutities licensing tests. But my avocations are history and literature and I love teaching them as well--whether through assisting with regular school homework and test preparation,...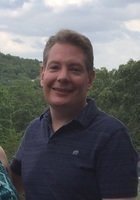 Kevin: Sydney MBA tutor
Certified MBA Tutor in Sydney
...math, science, history, government, geography, accounting, finance and related business topics. One of my goals for each tutoring session is to keep the student engaged and challenged yet not overwhelmed. I use a number of teaching methods, including practice questions and topical computer related tools. I often ask for feedback and appreciate candid communication. I...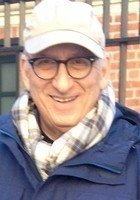 David: Sydney MBA tutor
Certified MBA Tutor in Sydney
...- college students prepare for Quantitative & Verbal GMAT and GRE tests - business professionals learn basic and advanced Excel, PowerPoint, MS Project y career - 6th -12th grade students learn Math and English - adults in project mgmt and information systems My education includes a MBA from Wharton and B.S. Engineering from Univ of...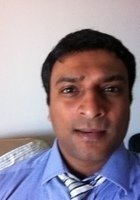 Hari: Sydney MBA tutor
Certified MBA Tutor in Sydney
...in an effort to give back to the community that gave so much to me. I volunteer regularly at various organizations. I teach yoga. Now, I have determined that reaching back to my roots in the academia and sharing the knowledge gained can make all the difference in a student's education and enrichment.... I believe in tailoring academia to a specific student(s) needs, strengths, weaknesses, and requirements. Each subject is different, and no two students are...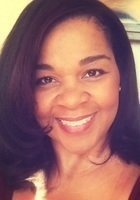 Suzanne: Sydney MBA tutor
Certified MBA Tutor in Sydney
...University, Italy at the Querini Stampalia campus to study Italian Renaissance Art and Culture. I have lived in America for the past 20 years and reside just outside of Washington DC. I am eager to help your child succeed and excel in school. I hope the learned 'habit of success' will spill over into other...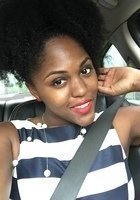 Brittney: Sydney MBA tutor
Certified MBA Tutor in Sydney
...night. I have a B.S. and M.B.A in Business Administration from the University of Georgia and two certifications on Project Management. I am extremely proficient in these areas as well as writing, secondary mathematics, and literacy. My favorite subjects are geared toward business and writing. I am eager to share my experience and passion for...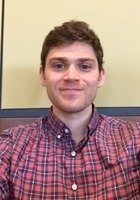 Cooper: Sydney MBA tutor
Certified MBA Tutor in Sydney
...and taught coworkers and fellow students for GMAT prep, and even created my own GMAT prep course in the past. While a full-time graduate student at Yale University, I was employed by Yale to instruct hundreds of first-year MBA students in statistics, probability, economics, finance, operations, and competitive strategy as a TA or tutor. I...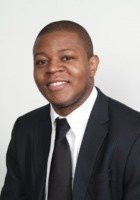 Dotun: Sydney MBA tutor
Certified MBA Tutor in Sydney
...MsC in Quantitative Methods and Modeling, both from Baruch College (CUNY). I also recently completed my MBA at Johnson School of Business of Cornell University. I am a Chartered Financial Analyst with over 15 years work experience in financial and healthcare services across the areas of financial planning & analysis, financial product control and risk...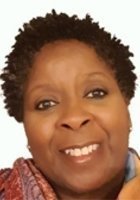 Glenda: Sydney MBA tutor
Certified MBA Tutor in Sydney
ACCOUNTING: Need help in making sense of all those accounting principles and entries that you must make?? ESPANOL: You want help from someone who is sympathetic to the challenges of learning a new language and can make the experience enjoyable and not a drudgery?? Then I am the tutor for you!... Allow the student to articulate the following: 1) His like/dislike of the subject matter; 2)His understanding of the subject matter; 3)Where his understanding goes off...
Private Online MBA Tutoring in Sydney
Receive personally tailored MBA lessons from exceptional tutors in a one-on-one setting. We help you connect with online tutoring that offers flexible scheduling.
To find MBA admissions tutoring in Sydney, reach out to Varsity Tutors. We'll connect you with a professional Sydney MBA admissions tutor who can demystify the admissions process for you and give you expert advice on how to strengthen your application. Whether you're a recent graduate of a school like the University of Sydney or an experienced professional pursuing an MBA after years in the workforce, we'll find a private instructor who is right for your needs.
Applying to an MBA can be stressful. There are several factors that MBA programs consider when evaluating candidates for admission, from your test scores, university transcripts, and recommendation letters to your essays or performance in interviews. An MBA admissions tutor in Sydney can provide personalized advice that's specific to your goals and situation. Whether you're concerned about the GMAT or GRE, or if you need to develop your essay writing skills, Australia MBA admissions tutors can provide a helping hand.
Graduate admissions exams like the GRE and GMAT can be intimidating, but Sydney MBA admissions tutoring sessions can allay your fears. Whether you've already taken an admissions exam and are uncertain whether you should retest, or if you're just getting started readying yourself for a test that is months down the line, your personal MBA admissions coach can help you set short-term goals and create a roadmap to success.
Since your tutor can work with you one-on-one, they can specifically target the skills that you need to polish up most urgently. If you're confident in your verbal abilities, for instance, but are unsure how you'll perform on quantitative test sections, then your mentor can draw up a study plan that emphasizes quantitative reasoning and critical thinking.
Australia MBA admissions tutors can adjust their teaching approach to suit your learning style, so if you prefer to learn through hands-on experience they can walk you through practice tests, while if you're more of a visual learner they can use flowcharts or color-coding systems when helping you dissect long-form exam questions.
Although test scores can certainly impact your admissions prospects, many schools also weigh essays heavily. In many cases, schools will ask you to write about why you want to attend their MBA program, how their program fits into your overall career arc, how your educational and professional history qualifies you for MBA studies, and so on.
It can be tough to know what to write, and particularly challenging to squeeze your thoughts into a limited word count. An MBA admissions tutor in Sydney can assist with the entire compositional process start-to-finish, from helping you decide what professional experiences to write about to looking over your final drafts as you get ready to submit your work. Sydney MBA admissions tutoring can be an excellent way to ensure that you're presenting your best face to admissions committees.
We're aware that prospective MBA students often lead busy lives, so we've made attending Sydney admissions tutoring sessions as simple as possible. Thanks to our online Live Learning Platform you'll be able to work with your mentor from any location where you have internet access. The platform includes video chat, so you can engage in mock interviews with a Sydney MBA admissions tutor face-to-face, and they'll be able to use tools like a shared document editor and virtual whiteboard to review your essays and help you create outlines. The Live Learning Platform will automatically record each of your study sessions, so you'll be able to return to them later whenever you want to revisit your MBA admissions coach's advice.
Getting signed up for MBA admissions tutoring in Sydney is simple: just reach out to Varsity Tutors. You can contact us over the phone or online, and we'll do all the hard work of finding an expert instructor for you. It can take s as little as 24 hours to connect you with a reliable MBA admissions mentor, so don't wait to get started! Get in touch with us today.
Your Personalized Tutoring Program and Instructor
Identify Needs
Our knowledgeable directors help you choose your tutor with your learning profile and personality in mind.
Customize Learning
Your tutor can customize your lessons and present concepts in engaging easy-to-understand-ways.
Increased Results
You can learn more efficiently and effectively because the teaching style is tailored to you.
Online Convenience
With the flexibility of online tutoring, your tutor can be arranged to meet at a time that suits you.
Top International Cities for Tutoring