Mark: Nagoya Microeconomics tutor
Certified Microeconomics Tutor in Nagoya
...with in the past and I gain from helping them improve and succeed. I like to make learning fun and strive to make the information relatable to my students. This way we can become excited about the subjects which makes learning that much easier. Mostly I am interested in tutoring math and math-related subjects including...
Steven: Nagoya Microeconomics tutor
Certified Microeconomics Tutor in Nagoya
...matter being taught, but I also focus on helping students develop the study skills and habits that are imperative to success later in their academic careers. Through my four years of tutoring, I have developed the ability to mold my tutoring style around however the student learns best whether that be visually, through examples, etc....
Joseph: Nagoya Microeconomics tutor
Certified Microeconomics Tutor in Nagoya
I am a focused individual who takes work seriously. I take pride in my work, so I attempt to complete any task to the best of my ability. I work well with others and follow directions easily. I am able to articulate and convey my thoughts clearly and quickly.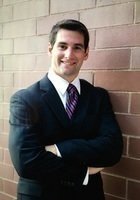 Eric: Nagoya Microeconomics tutor
Certified Microeconomics Tutor in Nagoya
...pre-algebra (I couldn't seem to wrap my head around distance/rate/time problems). I found myself loathing a class I had once loved. I started working with a tutor and going from barely getting by to being successful in that class was a very fulfilling feeling that I hope to continue to pass on to others.... The best teachers are always trying to learn as well.
Marvin: Nagoya Microeconomics tutor
Certified Microeconomics Tutor in Nagoya
...certification exams, while working on finishing my teacher license this academic year from calumet college, St. Joseph. My undergraduate degree is in Economics from the University of Chicago, and I did a lot of statistics, too! I like having kids how to read, write, and do math. Because I loved doing those in school, and...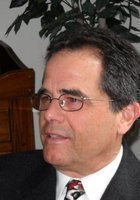 Craig: Nagoya Microeconomics tutor
Certified Microeconomics Tutor in Nagoya
...and 12 years tutoring GRE and GMAT. Over that time I've worked with over 2,000 students in one-on-one, small group, classroom, and lecture hall settings. My single largest event was a 4 hour SAT math seminar that was attended by 165 High School Students in Greenwich, CT. Most recently I've partnered with The Walter Luckett...
George: Nagoya Microeconomics tutor
Certified Microeconomics Tutor in Nagoya
...at different paces, which is why they may fall behind in school. I try to connect what they are learning to school to something they can more easily understand: Teaching the same thing, but from a different angle. The trouble with some classes as well is the disconnect between the teaching and the participation. As...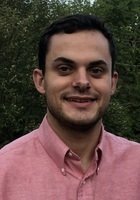 Ken: Nagoya Microeconomics tutor
Certified Microeconomics Tutor in Nagoya
...10 years and have worked with students in a wide range of subjects as well as preparing for the ACT. In the course of my work, I have personally witnessed the great impact that tutoring can have in terms of both achievement and discovering the joy of learning. Through these experiences, I have realized how...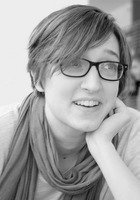 Catherine: Nagoya Microeconomics tutor
Certified Microeconomics Tutor in Nagoya
...of school can sometimes work against your innate curiosity. As a tutor, my goal is of course to help you maximize your success in school and standardized tests. But it's also (again, hopefully) to make room for curiosity, and to remind students, at least a little bit, about what can be fun about learning new...
Private Online Microeconomics Tutoring in Nagoya
Receive personally tailored Microeconomics lessons from exceptional tutors in a one-on-one setting. We help you connect with online tutoring that offers flexible scheduling.
You can count on Varsity Tutors to help you locate excellent Nagoya microeconomics tutoring. We understand the challenges you could encounter when studying tough topics like comparative advantage, profit maximization, and disequilibrium on your own outside of class. Working with a private microeconomics tutor in Nagoya can make a big difference in the process. A tutor can offer new perspectives and even help you feel encouraged and motivated to do your best. Keep reading to find out how private instruction can benefit your microeconomics studies.
Japan microeconomics tutors are able to provide you with a level of personalized attention that can be difficult to acquire in a traditional classroom environment. Since you work with them in a one-on-one setting, they can go over the topics you want to study most. If you have questions about the production function or marginal analysis, your educator is able to give you an instant and in-depth response. This undivided attention can help tremendously when you're looking to fill gaps in the knowledge you've gained while studying elasticity or monopsonistic markets at a school like Nagoya University.
As you work with your Nagoya microeconomics tutor, you can let them know your goals as a microeconomics student as well as any other academic needs. They can incorporate the information you share into their instructional methodology. For instance, if you are an auditory learner who is getting better acquainted with factor markets, your educator can create a short lecture or use podcasts to strengthen your understanding. If you are more of a visual learner, your microeconomics mentor can use an infographic to help you conceptualize income and wealth inequality.
You don't have to worry about studying at a pace that feels too fast or slow when working with Japan microeconomics tutors. Instead, they can review concepts like perfect competition at the pace you choose. Suppose you are struggling to grasp how to evaluate decisions based on constraints and trade-offs. Your microeconomics coach can keep working with you until you confirm your comprehension. If you don't feel the need to study a topic like scarcity, your microeconomics tutor in Nagoya can focus on other concepts like price discrimination.
When you take part in microeconomics tutoring in Nagoya, your academic mentor can help you streamline your learning and study process by designing a customized lesson plan that can focus on topics giving you trouble, align with your course syllabus, or even explore concepts you haven't yet studied in class. It's totally up to you. The plan can be tailored in a way that incorporates your personal interests, study habits, and even your aspirations. It can also be modified, so if you have been examining socially efficient and inefficient market outcomes, your instructor can adjust the plan and move on to public and private goods.
Nagoya microeconomics tutoring sessions are held via our Live Learning Platform, which is an online classroom filled with features that make learning accessible and flexible. You get to communicate with your educator via video chat, making it easy to engage in real-time conversations about supply and demand and more. Other features of the platform include a virtual whiteboard your instructor can use to teach you about resource allocation and a shared document editor your microeconomics coach can utilize to help you grasp changes in factor demand and factor supply. Anytime you want to go back and review lectures presented by your educator, you can do so with ease since the platform automatically records each session.
If microeconomics tutoring in Nagoya sounds like a great option, contact Varsity Tutors online or by phone. By speaking with our educational consultants, you can learn more about the tutoring process. When you're ready to get started, we can begin searching for a Nagoya microeconomics tutor who is eager to help you reach for your academic goals.
Your Personalized Tutoring Program and Instructor
Identify Needs
Our knowledgeable directors help you choose your tutor with your learning profile and personality in mind.
Customize Learning
Your tutor can customize your lessons and present concepts in engaging easy-to-understand-ways.
Increased Results
You can learn more efficiently and effectively because the teaching style is tailored to you.
Online Convenience
With the flexibility of online tutoring, your tutor can be arranged to meet at a time that suits you.
Top International Cities for Microeconomics Tutoring