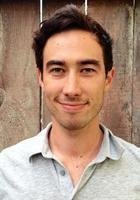 Matthew: Saitama Python tutor
Certified Python Tutor in Saitama
...principal instructor of college math classes to one-on-one mentoring with high school students. I am passionate about social justice, novel mathematics education, and increasing diversity in STEM majors and careers. Currently, I am working on a thesis in discrete geometry and combinatorics, as well as doing research for UCSF where I design machine vision software....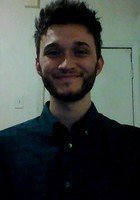 Miguel: Saitama Python tutor
Certified Python Tutor in Saitama
...finding helpful. I prefer to test mastery of material via a role reversal in which I see if the student can teach me how to correctly solve problems and arrive at the correct answers. In my opinion, there is no better way to assess the depth and breadth of one's knowledge than to try to...
Joel: Saitama Python tutor
Certified Python Tutor in Saitama
...for the ACT, SAT, and AP tests; and topics in literature and history. My favorite subject to tutor is probably calculus because calculus really opens students' options for further exploration in math, science, economics, and pretty much every other STEM field. When it comes to tutoring, I believe that in order to give useful feedback...
Alexander: Saitama Python tutor
Certified Python Tutor in Saitama
...students who have learning disabilities. I'm near-fluent in German and Spanish, have a year of Chinese under my belt, and have introductory familiarity with Turkish, Korean, French, Italian, and Japanese. If you ever need a conversation practice partner for German/Spanish, let me know! Talking again about math, I have the most experience teaching Pre-Algebra through...
Nick: Saitama Python tutor
Certified Python Tutor in Saitama
...truly love helping people learn! I believe it is important to break material in to small, understandable pieces at first to help students not feel so overwhelmed. I understand that sometimes students just need to find new ways to look at the material when they are struggling to help them better understand the concept. One...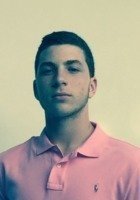 Daniel: Saitama Python tutor
Certified Python Tutor in Saitama
...terms of my tutoring philosophy, I feel as though a student has not mastered a topic until he/she can effectively explain it back to me as if I am a student wanting to learn said topic. Throughout my experience tutoring and receiving tutoring, I have found that this is a very powerful way of assessing...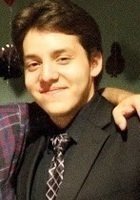 Fernando: Saitama Python tutor
Certified Python Tutor in Saitama
...Computer Science and Math, in these subjects I immediately see the bigger picture, with the knowledge learned from them being able to apply to other subjects across the board. My teaching style is a 'Learn with the student' approach, breaking down problems to basic parts and building them up piece by piece, really understanding what and...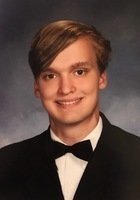 Nicholas: Saitama Python tutor
Certified Python Tutor in Saitama
...always had a passion for helping others learn as I know from personal experience how much of an impact good teachers can have on students. I personally like to emphasize practicing above all when teaching as I feel that hands-on work in a subject is the best way to fully understand it. I currently tutor...
Bajram: Saitama Python tutor
Certified Python Tutor in Saitama
...on personal coding projects, and go biking across Pittsburgh. I've taught and tutored people of all ages, from kindergarteners to college students, and am more than happy to help you with coursework or theory in any of the topics listed above or on my profile. I can help you get a deeper understanding of any...
Private Online Python Tutoring in Saitama
Receive personally tailored Python lessons from exceptional tutors in a one-on-one setting. We help you connect with online tutoring that offers flexible scheduling.
If you're interested in connecting with a skilled Python tutor in Saitama, Japan, you'll want to get in touch with Varsity Tutors right away. Whether you're learning Python at an area school like Saitama University or you're working to build your skills independently, one-on-one instruction can be a valuable investment in your programming development. Read on to learn more about how you can benefit from private Saitama Python tutoring sessions.
While most courses must follow a concrete curriculum, Japan Python tutors can design a completely unique syllabus that revolves around your unique needs. Your instructor can get to know your strengths, weaknesses, and even your personal interests to create a personalized plan. They can take your curriculum into account to get a better idea of the material that you will learn in your classes. You can make your way through this plan at a pace that is conducive to your absorption of the information, whether you need a brief recap on basic concepts like namespaces or setting up a Python development environment or you could use a more thorough review of how to use Python for garbage collection and socket programming.
A Saitama Python tutor can teach to your natural learning tendencies, which can boost the efficacy of your studies. There are a variety of teaching methods that your mentor can incorporate. For instance, if you are more of a hands-on learner, you can pair program with your tutor, which can allow you to receive instant feedback and constructive criticism that can strengthen your skills. Visual learners, on the other hand, may learn about object-oriented programming principles like classes and inheritance using colorful infographics.
Python tutoring in Saitama is an adjustable learning option that can quickly change focus as your needs grow. If you have homework from class, your instructor can answer any questions you have, as well as lead you through brief reviews of the concepts you need for that homework. If you're working on projects in IDEs like Visual Studio Code, Sublime Text, or PyCharm, they can lead you through activities that can help you get a stronger hang of things. During Saitama Python tutoring, your programming coach can review your projects or homework and make suggestions that can help you learn from misunderstandings or inefficiencies.
If you're concerned about finding the time to meet with an instructor, think again! We understand the importance of your free time and work hard to maximize the accessibility of your lessons. You'll meet your Saitama Python tutor online over our Live Learning Platform, which is a dynamic virtual environment that contains a host of features.
The Live Learning Platform allows you to communicate face-to-face over video chat with a Python tutor in Saitama as they explore how to use sorting algorithms like selection sort, insertion sort, and shell sort. Your mentor can use the shared code editor to write code together or demonstrate how to organize your code using conventions such as leading whitespace and line continuation. They can display visual cues and other materials on the digital whiteboard, as well as observe as you tackling practice problems. Our platform records your sessions to ensure that you can always revisit your Python instructor's advice when you need it.
When you're ready to get started with Python tutoring in Saitama, contact Varsity Tutors as quickly as possible. Our educational consultants can help you find experienced Japan Python tutors who can accommodate your learning and scheduling requirements as you learn how to use "while" and "for-in" loops to perform operations on a data set. Reach out to us online or by phone today and you could be sitting down for your first session in as little as 24 hours.
Your Personalized Tutoring Program and Instructor
Identify Needs
Our knowledgeable directors help you choose your tutor with your learning profile and personality in mind.
Customize Learning
Your tutor can customize your lessons and present concepts in engaging easy-to-understand-ways.
Increased Results
You can learn more efficiently and effectively because the teaching style is tailored to you.
Online Convenience
With the flexibility of online tutoring, your tutor can be arranged to meet at a time that suits you.
Top International Cities for Python Tutoring