Rebecca: Kawasaki TOEFL tutor
Certified TOEFL Tutor in Kawasaki
...to tutor are ESL and writing, because I love helping people communicate better. Everyone has a voice and a message, but sometimes that message gets stuckeither because of language barriers or the ability to put the right words to thoughts. I like to help people get past these barriers and unleash their inner voice! Sometimes,...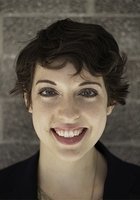 Gabrielle: Kawasaki TOEFL tutor
Certified TOEFL Tutor in Kawasaki
...students struggling to pass a class or to prepare for college entrance exams, we always have fun determining the study method that works best for them. Everybody has a different learning style and once we hone in on the right one for you, an improvement in scores will become more than apparent. Overall, I find...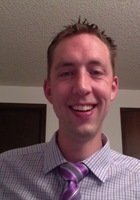 Michael: Kawasaki TOEFL tutor
Certified TOEFL Tutor in Kawasaki
...middle school French teacher in Parker but have taught either Language Arts or ESL for the past seven years. I have a lot of experience working with students of various backgrounds and have had a proven record of success with my classes. I have worked one on one before with students, helping both their grades...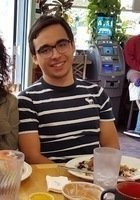 Diego: Kawasaki TOEFL tutor
Certified TOEFL Tutor in Kawasaki
Hi! I am an engineering student at Northeastern University who loves helping people out with all subjects. Standardized tests are just a game against the clock that we can improve in so many ways. ... I have two philosophies. 1. Practice makes perfect. 2. There's an angle to everything. I think there is always more than one way to approach a problem, and typically the test tries to make you think you need to take the...
Shahnawaz: Kawasaki TOEFL tutor
Certified TOEFL Tutor in Kawasaki
...have also taught underprivileged high school students as part of an NGO. I taught math, computer science and english speaking skills. This is why Mathematics is my favourite subject to tutor. I am also comfortable tutoring for standardised tests such as the GRE and SAT. My goal is not merely to teach facts and formulas...
Anna: Kawasaki TOEFL tutor
Certified TOEFL Tutor in Kawasaki
...Middle Eastern Studies and minored in math during undergrad at Cornell. Since graduating I've worked in a number of fields and countries, although the common theme is teaching English and researching in the Middle East. As an English Teaching Assistant at Weill Medical School in Qatar, I became competent at editing and guiding students in...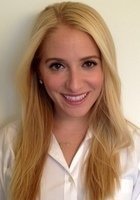 Molly: Kawasaki TOEFL tutor
Certified TOEFL Tutor in Kawasaki
...History and Spanish as I hold degrees in both subjects from Columbia University. I am highly qualified to tutor Writing at all levels - from elementary to adult professional writing - as I have written two distinguished theses as part of my academic training. As a Tutor, I can do more than simply help students...
Anthony: Kawasaki TOEFL tutor
Certified TOEFL Tutor in Kawasaki
...and high school in Taipei, Taiwan, and two years teaching creative writing to undergraduates at the University of Notre Dame. As someone who has studied Mandarin Chinese for three years, I understand the difficulty of acquiring a new language and the importance of immersion in the language as opposed to rote memorization of vocabulary words....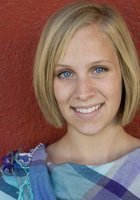 Rebecca: Kawasaki TOEFL tutor
Certified TOEFL Tutor in Kawasaki
...be your ESL, French, Japanese, or Music Theory tutor! I find that the one-on-one environment of tutoring is truly special because of the tutor-student relationship that can develop over time, and the learning and growth that can happen in such a setting. I love interacting with my students and helping them directly, and I love...
Private Online TOEFL Tutoring in Kawasaki
Receive personally tailored TOEFL lessons from exceptional tutors in a one-on-one setting. We help you connect with online tutoring that offers flexible scheduling.
If you think you could benefit from private help in preparation for your TOEFL exam, allow Varsity Tutors to help you find professional TOEFL tutoring in Kawasaki. If you are currently studying in a school such as the Den en Chofu University and you are applying to an English-speaking school, a private mentor can help.
Your scores on the TOEFL exam can be used by many English-speaking institutions and universities around the world to assess your English proficiency. Whether you want to focus on your pronunciation or writing skills, allow us to help you sign up for personal TOEFL tutoring in Kawasaki. Continue reading for more information on the benefits of private instruction and how you can get started.
Your private TOEFL tutor in Kawasaki can help you make the most out of your tutoring sessions by focusing on the sections of the test you need help preparing for the most. There are four sections: Writing, Reading, Listening, and Speaking. Some questions, however, may require you to use several skills. For example, you may need to listen to a recording and speak your response.
For example, if you can read just fine but find it difficult to understand spoken English, your TOEFL tutor in Kawasaki can focus on preparing for the Listening section. You can work on skills such as listening for the main points of a conversation or lecture and its related details.
Another thing you can work on with your Japan TOEFL tutor is pragmatic understanding. This involves listening for the speaker's main intent and purpose. Lectures and conversations on the TOEFL test are three to five minutes long. Japan TOEFL tutors can hold conversations to help you get used to listening to and understanding spoken English.
These conversations allow you to practice speaking English in preparation for the Speaking section. Your mentor can focus on skills such as summarizing and orally reproducing information read in textbooks or heard in lectures. You can practice giving adequate responses to questions and expressing your opinions about matters being discussed.
Your Kawasaki TOEFL tutor can give you instant feedback to help you fix bad habits and mistakes related to grammar, sentence structure, pronunciation, and more. Achieving fluency in any language requires practice, so why not practice with an expert who has excellent communication skills, knows how to share their knowledge, and can give you instant feedback?
A Kawasaki TOEFL tutor can also give you general advice to improve your test-taking skills. For example, they can advise you to read each question carefully before you provide an answer. This way, you can avoid giving the wrong answer due to a misunderstanding of what was being asked.
We can help you find Kawasaki TOEFL tutoring even if you have a busy schedule. Since all sessions take place online, you can skip the commute through traffic. You can log onto our Live Learning Platform and meet your mentor without even leaving your home or college campus. Use our video chat tool to interact with your mentor and practice your speaking and listening skills as if you were sitting face-to-face. All sessions are recorded. You can go back and rewatch any of them from your online library to improve your listening skills at any time.
If you feel that you are ready to start studying with a college tutor in preparation for your TOEFL exam, Varsity Tutors can help you find Kawasaki TOEFL tutoring. Whether you want a brief refresher before your exam or you need to work a lot on your reading skills, a private mentor can help. Give us a call and we will get you started as soon as possible.
Your Personalized Tutoring Program and Instructor
Identify Needs
Our knowledgeable directors help you choose your tutor with your learning profile and personality in mind.
Customize Learning
Your tutor can customize your lessons and present concepts in engaging easy-to-understand-ways.
Increased Results
You can learn more efficiently and effectively because the teaching style is tailored to you.
Online Convenience
With the flexibility of online tutoring, your tutor can be arranged to meet at a time that suits you.
Top International Cities for Tutoring