Top MBA Tutors serving Bogota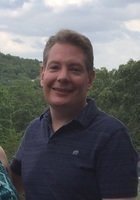 Kevin: Bogota MBA tutor
Certified MBA Tutor in Bogota
...ask for feedback and appreciate candid communication. I try to be flexible with my time. To ensure that we have a quiet and comfortable study space, I work with the student to help select mutually convenient locations. In my spare time, I enjoy biking, hiking, swimming, tennis, reading, movies, traveling, spending time with my family...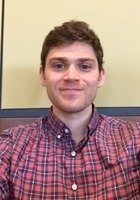 Cooper: Bogota MBA tutor
Certified MBA Tutor in Bogota
...course in the past. While a full-time graduate student at Yale University, I was employed by Yale to instruct hundreds of first-year MBA students in statistics, probability, economics, finance, operations, and competitive strategy as a TA or tutor. I have a passion for teaching, lots of experience, and even believe that taking the GMAT can...
JB: Bogota MBA tutor
Certified MBA Tutor in Bogota
...world, and interfaced with people from different walks of life and cultures. I have also home-schooled several students, including my own two daughters throughout their academic formation. As to management teaching and consulting, I served on several boards, lectured in many universities and institutions, and helped shape strategies and policies within the framework of a slew...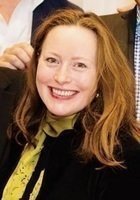 Jennifer: Bogota MBA tutor
Certified MBA Tutor in Bogota
...London), pre and post an Oxford MBA. Left brain and right brain, I teach through story, allegory, analogy and metaphor, which is how most people engage and learn. Comfortable and experienced working across age-groups: Elementary, Middle School, HS, AP, College, GED, standardised tests (SAT, GRE and GMAT+) and School and College Applications. Individualised instruction with...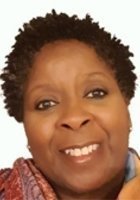 Glenda: Bogota MBA tutor
Certified MBA Tutor in Bogota
ACCOUNTING: Need help in making sense of all those accounting principles and entries that you must make?? ESPANOL: You want help from someone who is sympathetic to the challenges of learning a new language and can make the experience enjoyable and not a drudgery?? Then I am the tutor for you!... Allow the student to articulate the following: 1) His like/dislike of the subject matter; 2)His understanding of the subject matter; 3)Where his understanding goes off...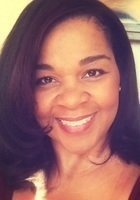 Suzanne: Bogota MBA tutor
Certified MBA Tutor in Bogota
...school experience. I tutor ERB, ISEE, HSPT, SAT, ACT, and GRE test prep. I focus, not just on the test content and essay writing, but also on test-taking strategies that work. My goal is to help my students get into the school(s) of their choice. I also tutor Math, ELA, Social Studies, History, Reading, Writing...
Nancy: Bogota MBA tutor
Certified MBA Tutor in Bogota
...retired), I enjoy teaching finance, accounting, and econ as well as the various secrutities licensing tests. But my avocations are history and literature and I love teaching them as well--whether through assisting with regular school homework and test preparation, or through SAT/ACT prep, or through AP/SAT subject test prep in English Literature, Human Geography, or...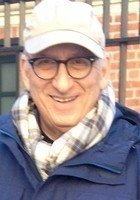 David: Bogota MBA tutor
Certified MBA Tutor in Bogota
...since 2016. My tutoring experience includes helping - college students prepare for Quantitative & Verbal GMAT and GRE tests - business professionals learn basic and advanced Excel, PowerPoint, MS Project y career - 6th -12th grade students learn Math and English - adults in project mgmt and information systems My education includes a MBA from...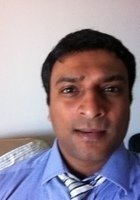 Hari: Bogota MBA tutor
Certified MBA Tutor in Bogota
...and a Masters in Business Administration with concentrations in Finance and Management. I have worked with several banks ranging from investment to commercial. I have studied financial compliance. I have passed the Florida Bar Examination. I believe in tailoring academia to a specific student(s) needs, strengths, weaknesses, and requirements. Each subject is different, and no...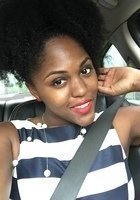 Brittney: Bogota MBA tutor
Certified MBA Tutor in Bogota
...Georgia and two certifications on Project Management. I am extremely proficient in these areas as well as writing, secondary mathematics, and literacy. My favorite subjects are geared toward business and writing. I am eager to share my experience and passion for helping others. School can be tough, and I'm happy to help.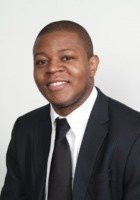 Dotun: Bogota MBA tutor
Certified MBA Tutor in Bogota
...planning & analysis, financial product control and risk management. My experiences tutoring started in my undergraduate days, where I tutored fellow students in the subject areas of basic algebra, calculus and statistics. I have also had experiences in my professional life where I have had to explain subject matter to both peer colleagues and senior...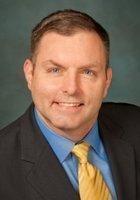 Blair: Bogota MBA tutor
Certified MBA Tutor in Bogota
...conveying my enthusiasm for the learning process. It's great to see the light come on and to see their progress. I have an undergraduate degree in Politics from Princeton, a post-baccalaureate certificate in Quantitative Studies for Finance from Columbia, and an MBA from London Business School. I served as an officer in the Marine Corps...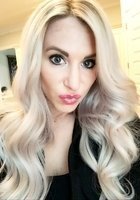 Jennifer: Bogota MBA tutor
Certified MBA Tutor in Bogota
...by chance, it must be sought for with ardor and attended to with diligence. " This quote by Abagail Adams mirrors my own philosophy on learning. It takes time and dedication but is well worth the effort in the end. I love to help students of any age learn to love Economics, Political Science, History...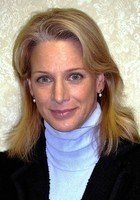 Carla: Bogota MBA tutor
Certified MBA Tutor in Bogota
...Emphasis, from the University of Washington, Seattle campus. I was an Accountant. I also earned a Master of Business Administration, and worked in business consulting. I began teaching college business and accounting courses, and earned a PhD. I have continued to teach Accounting and Business courses in the US, Europe, and Asia.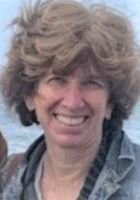 Rebecca: Bogota MBA tutor
Certified MBA Tutor in Bogota
...but that the numbers should not define them. Though I always see great progress on the college prep (ACT and SAT), I really enjoy working with students on their college essays. I find that students really share their passion when they write these-but it takes some coaxing to have their unique personalities shine. To prepare...
Private Online MBA Tutoring in Bogota
Our interview process, stringent qualifications, and background screening ensure that only the best MBA tutors in Bogota work with Varsity Tutors. To assure a successful experience, you're paired with one of these qualified tutors by an expert director - and we stand behind that match with our money-back guarantee.
Receive personally tailored MBA lessons from exceptional tutors in a one-on-one setting. We help you connect with online tutoring that offers flexible scheduling.
Bogota MBA Tutoring FAQ
If you're looking for help with the MBA admissions process, Varsity Tutors will connect you with an experienced MBA admissions tutor in Bogota who can offer a personalized preparation plan. Columbia MBA admissions tutors can bring their knowledge of the admissions process to help you make decisions related to testing while giving you support with your essay responses. MBA admissions tutoring in Bogota can be a valuable resource as you work toward your goals.
If you're returning to academia after years in a professional environment, the MBA admissions process can be daunting. Working with a Bogota MBA admissions tutor who can focus on your needs and goals can give you the support you need to show admissions committees what your professional experience can offer their programs.
During the admissions process, you may need to communicate why a particular school is a good choice for your academic and professional goals. Through interviews and essays, you can describe your intended project and give compelling reasons why the research at your chosen school would be ideal for that project.
Your tutor can look over every part of your application including your recommendations, test scores, and transcripts. If you need to improve your ability to craft essay responses or need help preparing for the GRE or GMAT, a private tutor can give you the guidance and support you need.
Your Bogota MBA admissions tutor can help you refine your essay and resume so that admissions boards can determine if you're a good candidate for their program. Columbia MBA admissions tutors can help you make your way through the testing process from beginning to end. They can help you decide when to take a test or if retesting is an option you should consider.
A private instructor can create a learning plan that caters to your needs and style of learning. They can help you learn at a pace that's right for you and use teaching strategies that can help visual and hands-on learners get the help they need.
If you're a visual learner, your tutor can incorporate flowcharts, graphics, flashcards, and other visual teaching tools to help you as you prepare for the admissions process. If you're more of a hands-on learner, your tutor can guide you through practice problems that reflect the exam formats and question types you may encounter. Tailoring lessons to match your learning style can make tutoring a more effective opportunity to help you prepare for the MBA admissions process. Your tutor can find the teaching approach that works best to help you develop your essay responses.
When you sign up for MBA admissions tutoring in Bogota, you can use our Live Learning Platform to complete your lessons online from any location that offers a reliable internet connection. The platform's live video chat feature lets you interact with your instructor and get in-the-moment feedback as they work to keep you on track to meet application deadlines.
The Live Learning Platform includes a virtual whiteboard your tutor can use to demonstrate how to create a draft outline for your essay responses. The shared document editor lets you edit your writing with the help of your instructor. The platform records each lesson so that you can go back and review what you've covered during Bogota MBA admissions tutoring.
You can speak with an educational consultant at Varsity Tutors to learn more about Bogota MBA admissions tutoring. Working with a private instructor in a one-on-one setting can be an effective way to prepare for the MBA admissions process. Contact Varsity Tutors today to learn how we will connect you with an MBA admissions tutor in Bogota.
Your Personalized Tutoring Program and Instructor
Identify Needs
Our knowledgeable directors help you choose your tutor with your learning profile and personality in mind.
Customize Learning
Your tutor can customize your lessons and present concepts in engaging easy-to-understand-ways.
Increased Results
You can learn more efficiently and effectively because the teaching style is tailored to you.
Online Convenience
With the flexibility of online tutoring, your tutor can be arranged to meet at a time that suits you.
Top International Cities for Tutoring