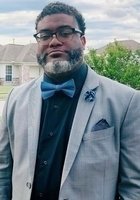 Miguel
Certified Tutor
There are many wonderful views and thoughts on the benefits of education that spark inspiration and motivation. At this moment, the one I would like to share with you is from the late, critically acclaimed filmmaker Stanley Kubrick:
"I think the big mistake in schools is trying to teach anything by using fear as the basic motivation. Fear of getting failing grades, fear of not staying with your class, etc. Interest can produce learning on a scale compared to fear as a nuclear explosion to a firecracker."
As a proponent of formal and lifelong education, self-discovery, and self-expression, I believe in the exchange of ideas and evaluation of information to successfully choose one's path moving forward. Ignorance and misinformation get us nowhere and only hinder our progress and success. Perhaps the main reason I view education as a passport to personal success is that it allows people to find happiness and satisfaction within themselves instead of using external metrics to measure their accomplishments. This allows people to build confidence within themselves and chase their dreams and unleash their passions.
With a background in journalism and education, I obtained degrees from Howard University in Washington, DC (Journalism) and Lamar University in Beaumont, Texas (Educational Technology Leadership). Since 2005, I have taught a variety of subjects at the middle school, high school, and college levels including English, Language Arts, Writing, English as a Second Language, and First-Year Experience: Education 1300. In addition, I have worked as an online editor and freelance writer, so I enjoy teaching anything that involves reading and writing. I have also passed TExES teacher certification in the state of Texas.
Another aspect of teaching that I enjoy is meeting a variety of people, as diversity is important, and creating relationships by identifying what we have in common. I want to transform people's negative experiences with education by meeting them where they are and helping them chart a personal path to attain their goals and dreams. And when I'm not involved in education, you can find me making music, watching Netflix or Disney+, or plotting my next trip to an unknown destination. If you have ever viewed education as a "punitive" or "hurtful" process, I'd like to change that. Feel free to drop me a message or jump right in and give me a try. Looking forward to meeting and working with you.

Education & Certification
Undergraduate Degree: Howard University - Bachelor in Arts, Journalism
Graduate Degree: Lamar University - Master of Arts Teaching, Education
Hobbies
Making music, watching movies, traveling, kayaking, archery, and gaming
Tutoring Subjects
Academic Coaching
Adult ESL/ELL
Adult Literacy
College English
Expository Writing
Fiction Writing
GED Reasoning Through Language Arts
High School English
High School Writing
Introduction to Fiction
Introduction to Poetry
Journalism
Learning Differences
Middle School English
Middle School Reading
Middle School Reading Comprehension
Middle School Writing
Other
Poetry
Professional Certifications
Study Skills
Study Skills and Organization
TExES - Texas Examinations of Educator Standards
Thesis Writing