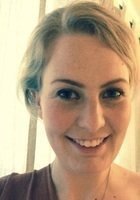 Emily
Certified Tutor
I love learning and am passionate about sharing that love with others. Education is a window to explore ourselves and those around us. By studying at universities in the USA, the UK, Germany, and Ireland, I've experienced different ways of exploring a subject through a variety of cultural methods and perspectives.

I've earned an M.A. in European history from King's College London and a B.A. in history and minor in English at Clearwater Christian College with honors.

I love to help others identify their strengths and weaknesses and explore how to grow academically and personally through the study of history and English grammar and composition. I've taught and tutored in the USA and Hong Kong and I would love to help you reach your fullest potential in preparation for wherever life may take you.
Education & Certification
Undergraduate Degree: Clearwater Christian College - Bachelors, History
Graduate Degree: Kings College London - Masters, European History
Hobbies
Political and cultural podcasts, world travel, documentaries and baking!
Tutoring Subjects
American Literature
Basic Computer Literacy
College English
College Level American History
College World History
High School English
High School Level American History
High School Level American Literature
High School World History
High School Writing
Middle School Writing
Technology and Coding
What is your teaching philosophy?
Stay positive. I would want to help a student identify their learning styles and subject interests. Learning is about gaining knowledge for ourselves in relation to those around us. Every person has strengths and weaknesses within every single academic subject. Learning should be as personal as it is challenging.