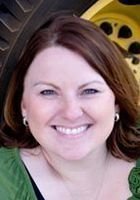 Holly
Certified Tutor
As a lifelong educator, I know the importance of getting the assistance needed to perform well in school. I enjoy working with students on a variety of subjects and love getting to know what best motivates students to learn. I have taught at the elementary level, as well as the university level. My education includes a B.S. in Multidisciplinary Studies with a 1st-8th grade teacher certificate, M.S. in Special Education and licensing as an educational diagnostician, and Ed.D. in Special Education and Reading including a Reading Specialist professional educator certificate.

In my free time, I love reading and spending time with my own children.
Hobbies
Reading, traveling, spending time with my family
Tutoring Subjects
ACCUPLACER ESL - Reading Skills
ACCUPLACER Reading Comprehension
ACCUPLACER Sentence Skills
Adult Literacy
CBEST - The California Basic Educational Skills Test
CSET - California Subject Examinations for Teachers
Elementary School
Elementary School Math
Elementary School Reading
Elementary School Writing
Executive Functioning
FRT - Foundations of Reading Test
High School English
High School Writing
Learning Differences
Middle School Reading
Middle School Reading Comprehension
Middle School Science
Middle School Writing
PRAXIS
PRAXIS Early Childhood
PRAXIS Elementary School
PRAXIS English
PRAXIS Reading
Professional Certifications
RICA - Reading Instruction Competence Assessment
Study Skills
Study Skills and Organization
TExES - Texas Examinations of Educator Standards
What is your teaching philosophy?
Supporting students as they first learn new and/or difficult topics is imperative; however, that support is gradually lifted as students gain proficiency and demonstrate confidence in each new skill.