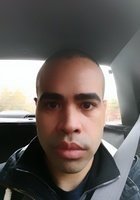 Juan
Certified Tutor
I believe the student has the biggest stake in their education. I also believe that education is not simply the memorization of facts and their regurgitation, but the method by which a person learns to pursue their passions.

As a tutor, my aim is to do whatever it takes to light that fire and keep it burning. Through scientifically documented means, the student can begin to take control of their education and use it as a means to pursue their goals in school and in life.
Hobbies
Startups, programming, autodidactism, gardening/botany, travel, visual arts, performance arts, upcycling.
Tutoring Subjects
AP Computer Science A
AP Computer Science Principles
AP Spanish Literature and Culture
Computer Architecture
Computer Programming
Conversational Spanish
CSS
Data Structures
High School Computer Science
HTML
Java
JavaScript
Linux
Mac Basic Computer Skills
PC Basic Computer Skills
Spanish 1
Technology and Coding
What is your teaching philosophy?
I aim to unleash a student's potential. Through careful observation and engagement, I try to refocus the student's attention from what they're doing wrong to what they're doing right. By doing this, I will enable them to achieve greatness.
What might you do in a typical first session with a student?
In the first session with a student, I typically introduce myself and get to know the student. It's important that the student trusts me so that we can take an honest look at their strengths as well as their weaknesses. I begin to develop a sense for what's required by their curriculum so I can adjust my tutoring approach accordingly.
How can you help a student become an independent learner?
There are dozens of techniques available to enhance learning. Most importantly, a learner needs to develop a sense of pride and accomplishment from learning. Starting from there and in addition to their curriculum, I teach the student some well-documented techniques for learning, such as spaced-repetition, chunking, diffuse and focused thinking, and many more.
How would you help a student stay motivated?
It's a common misconception that learning is boring. It's only boring if approached with a negative mindset. By getting to know the student, I can develop a sense of what motivates them. With that knowledge, I will tie what they're passionate about to what they're learning. I hope to create a reward cycle that is reinforced even in my absence.
If a student has difficulty learning a skill or concept, what would you do?
Step one is to take a step back and see what their learning process looks like. Is it a lack of confidence? Do they not know where to begin? Are they trained in effective learning techniques? Each situation is different and requires an open-minded approach to addressing the problem. It comes down to a lack of traction. What will get the student enough traction to keep going even without hands-on assistance?
How do you help students who are struggling with reading comprehension?
If a student were struggling with reading comprehension, I would begin by having the student read a simple passage to me out loud. At hand would be passages at several levels. Using these passages, I would determine the student's proficiency level. Beginning with the level one above what the student has mastered, I would have the student read to me and answer questions about the text. I would ask the student to summarize what they read as well as to speculate about the nature of the text. We would highlight problem words together and drill them until the student understands their meaning and use. The student would be the one identifying trouble words and how to use them. Further passages would include these trouble words and phrases as well as new, challenging phrases. Passages would be selected based on how related they are to the student's interests and passions.
How would you help a student get excited/engaged with a subject that they are struggling in?
Since I always begin by getting to know the student, I'd use that knowledge to tie what the student is learning to something the student is already knowledgeable about. I would use metaphors and analogies to create a hold that the student can grab onto when learning the material.