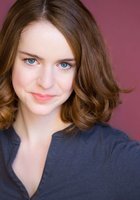 Meghan
Certified Tutor
With my background in theatre and education, I believe that creativity is key to discovering the most effective learning tools for each individual student. No two learners are alike, so I think it is important to approach learning as an exploration. I am committed to engaging students on this journey of self discovery that is learning, and finding the tools that best work for them.

Outside of tutoring, I am a theatre artist and a writer. I've performed at venues all over New York, and my work has been produced by several theatre companies. For fun, I love to dance, cook, and go hiking!
Test Scores
SAT Composite (1600 scale): 1490
SAT Math: 700
SAT Writing: 780
Tutoring Subjects
Elementary School Math
Social Sciences
Spanish 1
What is your teaching philosophy?
I believe every student is unique and deserves an educational experience that will suit their own preferred methods of learning. With each of my students, I am committed to trying different teaching practices until we find the one that works best!
What might you do in a typical first session with a student?
The first session is all about getting to know a student and how they learn best. Does the student learn best if we relate the subject matter to their own lives? Do they tend to grasp subject matter if they are asked to repeat it back to me? These are the questions I will seek to answer in the first session.
How can you help a student become an independent learner?
I like to ask students to articulate problem-solving methods in their own words before we consider a problem "solved."