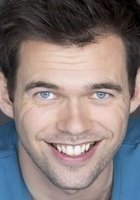 Matthew
Certified Tutor
I'm a highly creative person who works best with visual thinkers. Very recently graduated from Stanford University, I majored in Human Biology with a concentration in Bioinformatics and Stem Cell Science. Technical though my background may be, I am currently gigging as a singer/songwriter/composer in NYC and tackle even the most hard-science of problems with a top-down, big-picture, holistic approach. If you have a propensity to look at problems in a cross- or inter-disciplinary manner (or want to learn how to do so), I'm the tutor for you!
Education & Certification
Undergraduate Degree: Stanford University - Bachelors, Human Biology: Bioinformatics and Stem Cell Science
Test Scores
ACT English: 35
ACT Math: 33
ACT Reading: 34
SAT Composite (1600 scale): 1510
SAT Math: 700
SAT Verbal: 770
SAT Writing: 730
Hobbies
Singing, composing, music of all kinds, acting, improv (musical, short and long form), cooking, backpacking, running, outdoorsy stuff, extreme doodling
What is your teaching philosophy?
All questions are solvable - and believe it or not, FUN - when you look at them in the right light. Talking with people to come up with new angles of attack is far better than going at it alone. In short: reframe, reframe, REFRAME.
What might you do in a typical first session with a student?
I'd want to get a sense of the WAY the student learns (to over-simplify a bit: visual, aural [hearing-based], or kinesthetic [motion based]). Then I'd get a sense of the problem they're having with the question material - often this has to do with a learning-style incompatibility. If this is the case, we'd work to reframe the question to align with the mindset of the student.
How can you help a student become an independent learner?
Teach them ways to ethically collaborate with other students to solve problems. Collaboration and dialogue is the most human of traits, and a mastery of - and comfort with - it is crucial for future success. Where collaboration is not possible, teach them how to reframe questions to make them more appealing.
How would you help a student stay motivated?
I'd help them find a motivation for learning the material. If the material is sufficiently abstract (Linear Algebra, say) we'd find ways to get them personally invested in completing their work (a buddy accountability system, for example).
If a student has difficulty learning a skill or concept, what would you do?
Reframe the problem. They're probably just not looking at it in a way that comes easily to them.
How do you help students who are struggling with reading comprehension?
Using vocabulary in context helps a lot - take words they don't understand, define them, and then make an effort to use them in everyday conversation. In general, reading more books from a diverse set of topics will help over time - I'd have them suggest books for a list, and we'd come up with a deadline to finish each.
What strategies have you found to be most successful when you start to work with a student?
Getting to know them. Learning how they think. Learning WHY they think, and why they are interested in what they are interested in. Empathize to the max.
How would you help a student get excited/engaged with a subject that they are struggling in?
Find a real-world example of how that subject relates to their life. Say they're having trouble with cell biology, and they told me they're on the track team at school. I'd explain how a basic knowledge of cell division can help them understand the healing and strengthening process they undergo after every practice.
What techniques would you use to be sure that a student understands the material?
I'd write my own questions based on the material they've presented me. To make sure I get as detailed as possible, I'd have them submit to me copies of their work from school that I can draw from.
How do you build a student's confidence in a subject?
Getting a question WRONG is far more informative than getting it right. Let them know that failure is crucial for success. Personally relate to their problem and reassure them everyone gets to the point. Learning to push through that crisis point is the most important thing.
How do you evaluate a student's needs?
Ask what courses they are taking, ask what they like to do, what future careers they want to have, how they judge success, and so on - again, get to know them beyond the numbers and letters on their worksheets. Run a couple practice problems and discuss how they solved them to determine the way in which they think, and learn. Find the material that needs the most work, and start from there.
How do you adapt your tutoring to the student's needs?
I'll be keeping a database of the needs of my students, and practice nightly to mold my teaching to them. I'm a very fast learner - I'm confident I'll be able to keep up.
What types of materials do you typically use during a tutoring session?
Most important of all is dialogue - being able to vocalize how you think as you're thinking. We'll both be getting better at that over time. Aside from that... Lots of blank paper, pens, websites, visualization software like Wolfram Alpha. Blank unlined paper is one of the best ways to brainstorm ways of solving a problem.