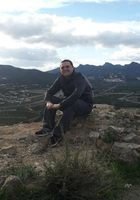 Thomas
Certified Tutor
I have a passion for teaching and am excited to be a part of Varsity Tutors! I graduated Magna Cum Laude from the Class of 2014 from Hartwick College, receiving my BA in Spanish with Education Program. I am working towards getting my Master's for ESL. I had many service hours through my college working in different schools with all age groups. I was a teacher for an after school Spanish course for elementary students in Upstate New York, giving an opportunity for kids to learn a foreign language. I completed two student teaching placements in both Spanish and Students with Disabilities in middle and high school. While student teaching, I was asked by the principal to tutor a student on the side. It was a great experience.
I love working with children, and I am confident in tutoring anyone. With patience and passion for teaching, I can have anyone can achieve academically. I would like to meet the individual needs for every student by giving an unique and personal tutoring instruction that fits their personal needs.
I love to tutor Spanish in any level. I always enjoyed learning the language and would love to share my passion for the language as a teacher and a tutor. I traveled to both Puerto Rico and Spain and learned so much during my adventures. I would give you confidence while learning the language. I believe that every student has the ability to complete anything that they are able to do. I also believe that through many examples and communication, anyone can achieve competency in the language. Everyone learns differently, and I am determined to find the perfect teaching style for every student.
My hobbies include spending time with friends and family, playing and watching sports, dance and choreography (Orchesis Dance Club President at Hartwick College), and traveling. I love to get to know new people and I am an open and honest person.