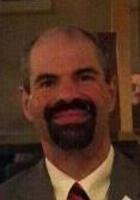 Michael
Certified Tutor
I love learning and teaching. I have a strong desire to share my love of learning with young people, and I have done so frequently over the years.

I am a former New York City public school classroom teacher, and I have worked as an instructor for several summers at the Hofstra University Summer Camps teaching computer applications. In addition, I have been a supplemental education provider, an SAT proctor and prep class teacher, and currently teach chess to first- through fifth-graders.

I enjoy words, word games, reading, mathematics, discovering new things, staying in shape, and sharing what I have learned with others. I am a fan of classic television sit-coms, music from various genres, and my often-hapless yet always-loved New York Mets. I enjoy a good joke or pun and am frequently ready with one for whomever is willing to listen.

In short, I love teaching and having fun, and I know your student and I will enjoy working together. I look forward to that opportunity!
Education & Certification
Graduate Degree: Hofstra University - Master of Science, Elementary Education
Hobbies
I am very interested in words. I enjoy word games, reading, writing, and learning new things. I am also a very big baseball fan, having followed the Mets all my life. I am a member of my softball league's Hall of Fame, so, you can see that I love playing
Tutoring Subjects
College Computer Science
College English
Elementary School Math
High School Computer Science
High School English
Other
Study Skills
Study Skills and Organization
Summer
Technology and Coding