Top MBA Tutors serving Johannesburg
Nancy: Johannesburg MBA tutor
Certified MBA Tutor in Johannesburg
...As a college economics major with an MBA, and as former investment banker with many years of experience there (now retired), I enjoy teaching finance, accounting, and econ as well as the various secrutities licensing tests. But my avocations are history and literature and I love teaching them as well--whether through assisting with regular school...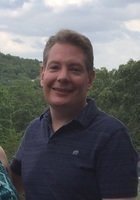 Kevin: Johannesburg MBA tutor
Certified MBA Tutor in Johannesburg
...say that I help students succeed and realize their own potential with improved confidence, grades and test scores. Because I have over 20 years of "real life" professional experience and have traveled extensively, I am able to provide you real life examples to help understand the value of learning the topics I tutor you with....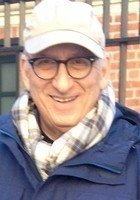 David: Johannesburg MBA tutor
Certified MBA Tutor in Johannesburg
...tutoring experience includes helping - college students prepare for Quantitative & Verbal GMAT and GRE tests - business professionals learn basic and advanced Excel, PowerPoint, MS Project y career - 6th -12th grade students learn Math and English - adults in project mgmt and information systems My education includes a MBA from Wharton and B.S....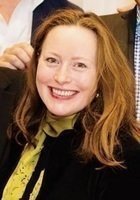 Jennifer: Johannesburg MBA tutor
Certified MBA Tutor in Johannesburg
...and digital under the top editors in the world (Tina Brown, BBC, Hearst+ in New York and London), pre and post an Oxford MBA. Left brain and right brain, I teach through story, allegory, analogy and metaphor, which is how most people engage and learn. Comfortable and experienced working across age-groups: Elementary, Middle School, HS,...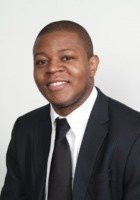 Dotun: Johannesburg MBA tutor
Certified MBA Tutor in Johannesburg
...my undergraduate days, where I tutored fellow students in the subject areas of basic algebra, calculus and statistics. I have also had experiences in my professional life where I have had to explain subject matter to both peer colleagues and senior colleagues. The areas I am looking to tutor are Finance, Investment Analysis, Introductory Financial...
JB: Johannesburg MBA tutor
Certified MBA Tutor in Johannesburg
...of teaching, training, and mentoring. Moreover, I am multi-lingual and multi-cultural, have lived and worked in many countries around the world, and interfaced with people from different walks of life and cultures. I have also home-schooled several students, including my own two daughters throughout their academic formation. As to management teaching and consulting, I served...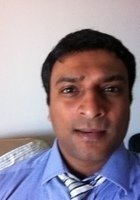 Hari: Johannesburg MBA tutor
Certified MBA Tutor in Johannesburg
...needs, strengths, weaknesses, and requirements. Each subject is different, and no two students are alike. Mastering subject matter can be accomplished in several formats, not simply the most commonly used method. A strong foundation and thorough understanding of basic concepts permits the creation of an efficient pathway to more complicated material that can be easily...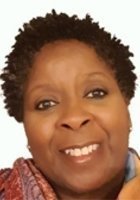 Glenda: Johannesburg MBA tutor
Certified MBA Tutor in Johannesburg
ACCOUNTING: Need help in making sense of all those accounting principles and entries that you must make?? ESPANOL: You want help from someone who is sympathetic to the challenges of learning a new language and can make the experience enjoyable and not a drudgery?? Then I am the tutor for you!... Allow the student to articulate the following: 1) His like/dislike of the subject matter; 2)His understanding of the subject matter; 3)Where his understanding goes off...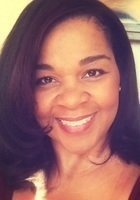 Suzanne: Johannesburg MBA tutor
Certified MBA Tutor in Johannesburg
...choice. I also tutor Math, ELA, Social Studies, History, Reading, Writing and ESL. I help students develop their executive function skills to stay organized, and develop healthy, sustainable study habits. I offer coaching for calendaring, effective planner use, Cornell note-taking, folder organization with Google Drive/Classroom, and project planning. I have an MBA and a BA...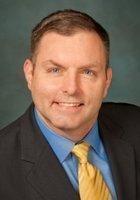 Blair: Johannesburg MBA tutor
Certified MBA Tutor in Johannesburg
...in ways that make sense to them, by eliciting their feedback and tailoring my approach to their individual needs, and by conveying my enthusiasm for the learning process. It's great to see the light come on and to see their progress. I have an undergraduate degree in Politics from Princeton, a post-baccalaureate certificate in Quantitative...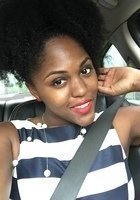 Brittney: Johannesburg MBA tutor
Certified MBA Tutor in Johannesburg
...a cheerleading coach by night. I have a B.S. and M.B.A in Business Administration from the University of Georgia and two certifications on Project Management. I am extremely proficient in these areas as well as writing, secondary mathematics, and literacy. My favorite subjects are geared toward business and writing. I am eager to share my...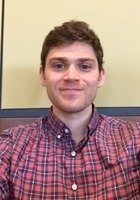 Cooper: Johannesburg MBA tutor
Certified MBA Tutor in Johannesburg
...750 GMAT. I've tutored and taught coworkers and fellow students for GMAT prep, and even created my own GMAT prep course in the past. While a full-time graduate student at Yale University, I was employed by Yale to instruct hundreds of first-year MBA students in statistics, probability, economics, finance, operations, and competitive strategy as a...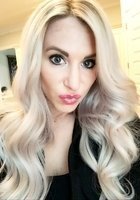 Jennifer: Johannesburg MBA tutor
Certified MBA Tutor in Johannesburg
...must be sought for with ardor and attended to with diligence. " This quote by Abagail Adams mirrors my own philosophy on learning. It takes time and dedication but is well worth the effort in the end. I love to help students of any age learn to love Economics, Political Science, History and Math. I...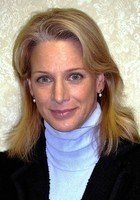 Carla: Johannesburg MBA tutor
Certified MBA Tutor in Johannesburg
...Administration, Accounting Emphasis, from the University of Washington, Seattle campus. I was an Accountant. I also earned a Master of Business Administration, and worked in business consulting. I began teaching college business and accounting courses, and earned a PhD. I have continued to teach Accounting and Business courses in the US, Europe, and Asia.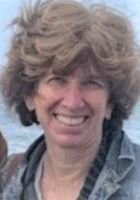 Rebecca: Johannesburg MBA tutor
Certified MBA Tutor in Johannesburg
...takes some coaxing to have their unique personalities shine. To prepare each student for the college prep tests, I work with each student to understand his/her learning styles and then adapt my teaching style to fit his/her needs. I graduated from Yale with a BA in English and from Columbia University with an MBA in...
Private Online MBA Tutoring in Johannesburg
Our interview process, stringent qualifications, and background screening ensure that only the best MBA tutors in Johannesburg work with Varsity Tutors. To assure a successful experience, you're paired with one of these qualified tutors by an expert director - and we stand behind that match with our money-back guarantee.
Receive personally tailored MBA lessons from exceptional tutors in a one-on-one setting. We help you connect with online tutoring that offers flexible scheduling.
Johannesburg MBA Tutoring FAQ
If you're looking for some assistance as you apply to MBA programs, Varsity Tutors will connect you with professionally-taught MBA admissions tutoring in Johannesburg. Regardless of your current situation, South Africa MBA admissions tutors can deliver personalized instruction that accounts for your unique needs. Read on to learn more about how a private MBA admissions tutor in Johannesburg can help you polish your application and make critical decisions along the way!
MBA applications are multifaceted. Schools will be looking not only at your professional experience, university transcripts, letters of recommendation, and your scores on exams like the GRE or GMAT. They'll also generally ask you for an essay or personal statement where you'll be expected to show why you're a good fit for their program and may evaluate your performance in an interview. No matter where you're at in the application process, a Johannesburg MBA admissions tutor can step in to offer guidance, assist you with test prep, and help you refine your essays.
If the GMAT, GRE, or other admissions tests are your primary concern, then an MBA admissions tutor in Johannesburg can help you navigate any aspect of your exams. If you're unsure when you should take your exam, or if you've taken one of these tests previously and are considering retesting, your mentor can give you information about how that decision could impact your application. One-on-one MBA admissions tutoring in Johannesburg can be an excellent way to study for the GRE or GMAT too, as your instructor will be able to put together an individualized curriculum that attends to your strengths and weaknesses. If you have great verbal acuity, for example, but think you could be thrown off by quantitative test sections, then your tutor can place an emphasis on logical and numeric reasoning when designing lessons for you. During Johannesburg MBA admissions tutoring sessions your instructor can always keep your personal goals in mind.
Composing MBA program admissions essays can be particularly nerve wracking; you'll often be dealing with a limited word count, and it can be hard to squeeze all the relevant information into a brief submission. A Johannesburg MBA admissions tutor can discuss your educational and professional experiences with you and help you decide what details could make the biggest impact on admissions boards. South Africa MBA admissions tutors can guide you through the entire compositional process whether you're just beginning to assemble your thoughts and create an outline or if you're looking for expert feedback on your final drafts.
As a prospective MBA student, it's likely that you lead a busy life. We acknowledge that fact, so we've made accessing MBA admissions tutoring in Johannesburg as simple as possible. Once we've found a tutor for you, our Live Learning Platform will allow you to work with them entirely online so you won't have to worry about adding a commute to your day. The platform includes video chat so your mentor will be able to conduct face-to-face mock interviews with you and talk you through sample GRE questions. Tutors can also use a number of integrated teaching tools like a virtual whiteboard that will allow them to sketch flow charts of how to rule out incorrect multiple-choice answers and a shared document editor that they can use to review your essay and provide constructive criticism.
The Live Learning Platform will automatically record all of your Johannesburg MBA admissions tutoring sessions so you'll be able to access past lessons whenever you'd like to revisit your mentor's advice. Contact Varsity Tutors now and we'll find an MBA admissions tutor in Johannesburg in as little as 24 hours. Why wait to get started? Give us a call or reach out online today!
Your Personalized Tutoring Program and Instructor
Identify Needs
Our knowledgeable directors help you choose your tutor with your learning profile and personality in mind.
Customize Learning
Your tutor can customize your lessons and present concepts in engaging easy-to-understand-ways.
Increased Results
You can learn more efficiently and effectively because the teaching style is tailored to you.
Online Convenience
With the flexibility of online tutoring, your tutor can be arranged to meet at a time that suits you.
Top International Cities for Tutoring