Top MBA Tutors serving Izmir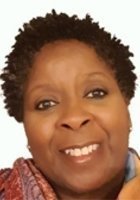 Glenda: Izmir MBA tutor
Certified MBA Tutor in Izmir
ACCOUNTING: Need help in making sense of all those accounting principles and entries that you must make?? ESPANOL: You want help from someone who is sympathetic to the challenges of learning a new language and can make the experience enjoyable and not a drudgery?? Then I am the tutor for you!... Allow the student to articulate the following: 1) His like/dislike of the subject matter; 2)His understanding of the subject matter; 3)Where his understanding goes off...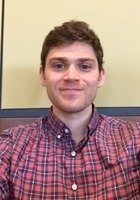 Cooper: Izmir MBA tutor
Certified MBA Tutor in Izmir
...Yale University, I was employed by Yale to instruct hundreds of first-year MBA students in statistics, probability, economics, finance, operations, and competitive strategy as a TA or tutor. I have a passion for teaching, lots of experience, and even believe that taking the GMAT can be fun (kinda...) after the right preparation. Thank you for your...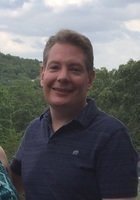 Kevin: Izmir MBA tutor
Certified MBA Tutor in Izmir
...yet not overwhelmed. I use a number of teaching methods, including practice questions and topical computer related tools. I often ask for feedback and appreciate candid communication. I try to be flexible with my time. To ensure that we have a quiet and comfortable study space, I work with the student to help select mutually...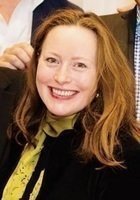 Jennifer: Izmir MBA tutor
Certified MBA Tutor in Izmir
...publishing career print and digital under the top editors in the world (Tina Brown, BBC, Hearst+ in New York and London), pre and post an Oxford MBA. Left brain and right brain, I teach through story, allegory, analogy and metaphor, which is how most people engage and learn. Comfortable and experienced working across age-groups: Elementary,...
JB: Izmir MBA tutor
Certified MBA Tutor in Izmir
...cultures. I have also home-schooled several students, including my own two daughters throughout their academic formation. As to management teaching and consulting, I served on several boards, lectured in many universities and institutions, and helped shape strategies and policies within the framework of a slew of entities and organizations, including the U.S. State Department in...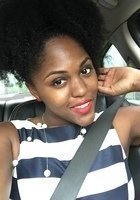 Brittney: Izmir MBA tutor
Certified MBA Tutor in Izmir
...day and a cheerleading coach by night. I have a B.S. and M.B.A in Business Administration from the University of Georgia and two certifications on Project Management. I am extremely proficient in these areas as well as writing, secondary mathematics, and literacy. My favorite subjects are geared toward business and writing. I am eager to...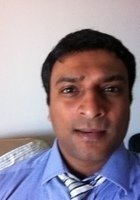 Hari: Izmir MBA tutor
Certified MBA Tutor in Izmir
...more complicated material that can be easily comprehended at each stage. I have recently stepped away from the private sector in an effort to give back to the community that gave so much to me. I volunteer regularly at various organizations. I teach yoga. Now, I have determined that reaching back to my roots in...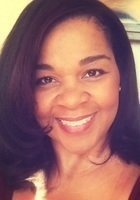 Suzanne: Izmir MBA tutor
Certified MBA Tutor in Izmir
...I have an MBA and a BA in Art History from the University of Warwick, England. I also attended Venice University, Italy at the Querini Stampalia campus to study Italian Renaissance Art and Culture. I have lived in America for the past 20 years and reside just outside of Washington DC. I am eager to...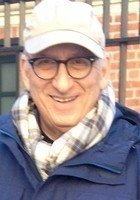 David: Izmir MBA tutor
Certified MBA Tutor in Izmir
...2016. My tutoring experience includes helping - college students prepare for Quantitative & Verbal GMAT and GRE tests - business professionals learn basic and advanced Excel, PowerPoint, MS Project y career - 6th -12th grade students learn Math and English - adults in project mgmt and information systems My education includes a MBA from Wharton...
Nancy: Izmir MBA tutor
Certified MBA Tutor in Izmir
...variety of subjects. As a college economics major with an MBA, and as former investment banker with many years of experience there (now retired), I enjoy teaching finance, accounting, and econ as well as the various secrutities licensing tests. But my avocations are history and literature and I love teaching them as well--whether through assisting...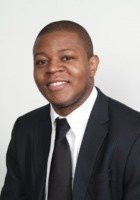 Dotun: Izmir MBA tutor
Certified MBA Tutor in Izmir
...am a Chartered Financial Analyst with over 15 years work experience in financial and healthcare services across the areas of financial planning & analysis, financial product control and risk management. My experiences tutoring started in my undergraduate days, where I tutored fellow students in the subject areas of basic algebra, calculus and statistics. I have...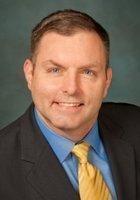 Blair: Izmir MBA tutor
Certified MBA Tutor in Izmir
...see the light come on and to see their progress. I have an undergraduate degree in Politics from Princeton, a post-baccalaureate certificate in Quantitative Studies for Finance from Columbia, and an MBA from London Business School. I served as an officer in the Marine Corps and have worked in a number of academic and private-sector...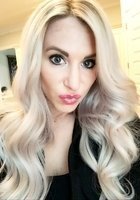 Jennifer: Izmir MBA tutor
Certified MBA Tutor in Izmir
...chance, it must be sought for with ardor and attended to with diligence. " This quote by Abagail Adams mirrors my own philosophy on learning. It takes time and dedication but is well worth the effort in the end. I love to help students of any age learn to love Economics, Political Science, History and...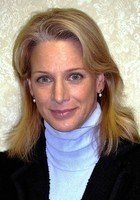 Carla: Izmir MBA tutor
Certified MBA Tutor in Izmir
...in Business Administration, Accounting Emphasis, from the University of Washington, Seattle campus. I was an Accountant. I also earned a Master of Business Administration, and worked in business consulting. I began teaching college business and accounting courses, and earned a PhD. I have continued to teach Accounting and Business courses in the US, Europe, and...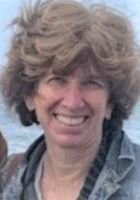 Rebecca: Izmir MBA tutor
Certified MBA Tutor in Izmir
...Columbia University with an MBA in Marketing/Finance and worked in the corporate world for over twenty years. I became an entrepreneur and have loved the life I have led-I have raised four (now grown) children, and have a dog (large labradoodle who likes to sail) and a husband. We have recently relocated from New Jersey...
Private Online MBA Tutoring in Izmir
Our interview process, stringent qualifications, and background screening ensure that only the best MBA tutors in Izmir work with Varsity Tutors. To assure a successful experience, you're paired with one of these qualified tutors by an expert director - and we stand behind that match with our money-back guarantee.
Receive personally tailored MBA lessons from exceptional tutors in a one-on-one setting. We help you connect with online tutoring that offers flexible scheduling.
Izmir MBA Tutoring FAQ
If you're looking for MBA admissions tutoring in Izmir, Varsity Tutors will help you find a qualified private instructor who can assist you. After several years in the business world, the admissions process for business school can be a bit daunting. Working with a mentor who knows the process can relieve some of the pressure. We'll find you a Turkey MBA admissions tutor who knows the process inside and out and who will help you with some of the most important decisions you'll have to make.
You'll have one-on-one assistance during your Izmir MBA admissions tutoring sessions, which focus on your test scores and other requirements such as transcripts, recommendations, and other materials you'll need to organize for admissions personnel to see. Some of the most important ones include interviews and essays, which admission committees look at very closely. Your Izmir MBA admissions tutor can personalize your experience to help you along with any part of the application process. This includes test prep and refining your essay-writing skills.
Turkey MBA admissions tutors will focus on any concern you have regarding the GRE or GMAT. From providing test prep assistance to recommending whether you should retest or not, your tutor can provide personalized advice based on their extensive experience.
We'll help you find a tutor with the skills needed to address specific test-taking skills. If your integrated reasoning skills are already on par, your MBA admissions tutor in Izmir can cover other concepts and even adjust their teaching strategy to your learning style. If you're a visual learner, your private instructor can use flowcharts and other visual aids to help draft an essay outline. If you're better at hands-on learning, practice tests can be assigned to assess your abilities and progress. Your Izmir MBA admissions tutor is always focused on your academic strengths, learning opportunities, and goals.
Testing for your application to Yasar University or another local university is just one part of your application. Schools tend to be serious about the content, quality, and accuracy of your essays. If you're writing about professional goals, your mentor can help you practice discussing why a particular program can help meet your career goals, or what your professional experience can contribute to an educational program at your school of choice.
Many essay assignments have a limited number of words. It's therefore important to be concise, include only relevant information, and carefully plan out your response. Whether you have yet to write an outline or need help reviewing and editing your essay, Izmir MBA admissions tutoring sessions can help ensure you put the right amount of effort into your response.
We know how busy prospective students with careers are. We make finding and meeting with your MBA admissions tutor in Izmir as easy as it can be. Plus, our Live Learning Platform allows you to work with your coach via the internet from anywhere you have access to the web.
This online platform includes many useful features. It has a shared document editor so you can work on your essay responses with the aid of your mentor, as well as a video chat system on which you can conduct mock interviews with your tutor. A virtual whiteboard lets you draft outlines and perform other tasks while your instructor assists you in real time.
Another great feature of our platform is that it records every tutoring session. Each session is saved to your personal library so you can reference it later. Your MBA coach's advice is always available to review.
Best of all, whether you're just beginning the application process or are somewhere on the path to your acceptance goals, Varsity Tutors will find you professional MBA admissions tutoring in Izmir.
Your Personalized Tutoring Program and Instructor
Identify Needs
Our knowledgeable directors help you choose your tutor with your learning profile and personality in mind.
Customize Learning
Your tutor can customize your lessons and present concepts in engaging easy-to-understand-ways.
Increased Results
You can learn more efficiently and effectively because the teaching style is tailored to you.
Online Convenience
With the flexibility of online tutoring, your tutor can be arranged to meet at a time that suits you.
Top International Cities for Tutoring