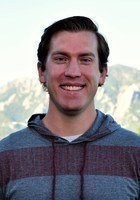 Matthew
Certified Tutor
My name is Matt, and I'm excited to work with you on your learning goals, whether that means the LSAT and law school admissions, academic or professional writing, or the life sciences!

My background is in science research. I earned my PhD in molecular biology in July 2018, working on protein biology and epigenetics. But after deciding that the wetlab wasn't my long-term home, I started prepping for the LSAT and preparing my law school admissions materials. I'm currently applying to law school to start in the Fall semester of 2020.

When I began my LSAT prep, I was scoring in the mid-150s. For test preparation purposes, the LSAT is not a knowledge-based exam. It predominantly tests your reading speed, your reading accuracy, and your ability to reason quickly and cleanly. There is no real set of "facts" that you can memorize that will improve your exam performance. However, I saw in my own prep that there are certainly skills that you can develop, practice, and perfect that will dramatically change your LSAT outlook. After a few months of prep, I scored an official 173 on the July 2019 exam. I've since been interviewed for and offered admission to multiple T14 law schools.

I should also note that I prepped for the LSAT as an adult learner. For most of my prep, I was studying the LSAT during nights and weekends around a full-time job. Perhaps luckily, the LSAT is a test that doesn't really benefit from cramming. A few hours a day, a few days a week, if used carefully and intentionally, can lead to an effective and meaningful LSAT prep plan. I'm very happy to work with other adult learners or those planning mid-career transitions, as I myself was, on your LSAT prep and law school admissions.

The LSAT is likely the single most important element of your law school admissions package that you can easily improve. I also believe the LSAT is just a really interesting and well-designed test. As a tutor, I'm excited to work with you to dive deep into the LSAT, increase your scores, and improve your law school admissions prospects!

I'm also very happy to work with students on their law school admissions materials and on writing in general. During undergraduate and my PhD, I gained much experience writing academically and professionally, from writing academic papers, to published scientific manuscripts, to large grant applications. Good writing is the foundation of so many disciplines. It would be a pleasure to help you develop strong writing fundamentals and a unique, personal, and professional writing style that will stretch into all of your career endeavors.

Finally, my academic background is in (molecular) biology. I've worked with all types of students in that capacity, from directly mentoring months-long laboratory internship projects, to lecturing classroom sessions, to advising students during computer and laboratory practicals. If you'd like additional tutoring support as you work on your biology degree, or wherever you are in your life sciences training, I'd be happy to work with you!

Thanks very much for reading! If you think we might be a good match for your learning goals, please feel free to get in touch. I'd love to hear from you. And in any case, best of luck, whatever your educational plans and goals are in the future!

Education & Certification
Undergraduate Degree: American University - Bachelor of Science, Biology, General
Graduate Degree: Radboud University - Doctor of Philosophy, Biochemistry and Molecular Biology
Hobbies
Reading (especially science-fiction and fantasy), writing/journaling, board/card/pc gaming.
Tutoring Subjects
Bioinformatics
Molecular Biology
Molecular Genetics