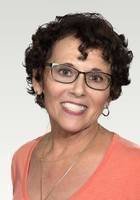 Deborah
Certified Tutor
From Kindergarten through graduate school, I help students overcome obstacles, clearing the pathway to success. As a tutor and educator for over 20 years, I care about my students and work hard for them. I am a dedicated teacher because I believe that education can change lives.

As a reading specialist, I have developed strategies based on Orton Gillingham methodology, which guides struggling readers to become fluent readers. I developed a reading program for tutoring students (K-3) online. The program has been very successful in improving decoding and fluency skills. I recently added a comprehension component, which has been equally successful. Now, I can tutor students in reading regardless of distance.

Earning my doctorate in education required developing expert writing and research skills. I am proficiency in APA and MLA formatting and tutor high-school, college, and graduate students. I edit research papers and dissertations and tutor students on organization and formatting.

As an educator and tutor, I love what I do and find the rewards of teaching to be unmatched.

Tutoring Subjects
Academic Coaching
ACCUPLACER WritePlacer
Adult Literacy
AP Research
COMPASS Reading
COMPASS Writing Skills
Elementary School
Elementary School Reading
Elementary School Writing
High School Writing
Middle School Reading
Middle School Reading Comprehension
Middle School Writing
Other
Study Skills
Study Skills and Organization
WISC IV Prep