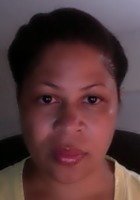 Shannon
Certified Tutor
I am a recent graduate of the Teachers College, Columbia University, Technology Specialist K-12 program. Technology Specialists are trained to couple digital devices and applications with curriculum to facilitate learning transfer and boost student collaboration. While studying for my degree, I completed three hundred hours of student teaching and observation in public, private, elementary and high schools in districts throughout New York City. This experience fortified the ideology that utilizing virtual software diminishes didacticism, encourages student engagement and creates highly interactive learning environments.
Prior to attending Teachers College, I obtained a Master of Science degree from Full Sail University, as an Innovation and Entrepreneurship major. This field of study provides students who wish to build start-up companies in the technology field with all the skills required to do so. The culmination of my studies resulted in the construction of a web-based, media company that coalesces viewers from around the world, in order to foster the transfer of socio-cultural awareness.
My initial introduction to the classroom occurred upon graduating from the City College of New York. I was offered a permanent position as a third grade assistant teacher at the Ralph Bunch Elementary School in Harlem. There, I assisted students in lesson comprehension by reiterating classroom subject matter in small groups of three to five students. As well, by implementing innovative learning strategies, I helped the lead teacher propel our students well past expectations.
As a Varsity Tutor, I am best suited to help elementary and middle school students strengthen their reading, comprehension and writing skills. I have a myriad of fun and interactive, virtual applications at my disposal that are designed to significantly increase students' reading fluency and understanding, as well as their writing ability.
Hobbies
Writing, reading, technology, videography, news, history, information, investing, crypto currency, film, travel, museums, music, hiking, swimming, animals
Tutoring Subjects
Adult ESL/ELL
Adult Literacy
African History
African-American History
American Literature
Art
College English
COMPASS Reading
COMPASS Writing Skills
Digital Media
Elementary School
Elementary School English
Elementary School Reading
Elementary School Science
Elementary School Writing
Fiction Writing
GED Reasoning Through Language Arts
GED Science
GED Social Studies
GMAT Analytical Writing Assessment
High School English
High School Level American Literature
High School Writing
IB Film
Microsoft Office
Middle School English
Middle School Reading
Middle School Reading Comprehension
Middle School Writing
Other
Social Networking
Social Sciences
Study Skills
Study Skills and Organization
Technology and Coding
World Civilization
World Literature