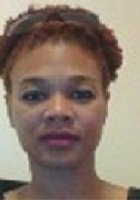 Kyli
Certified Tutor
Hello,

My name is Kyli and I've been teaching for more than a decade.

I've lived and worked in 8 countries and my favorite hobby is traveling.

I have a MA in International Policy Studies with a specialization in Terrorism Studies and French Studies and a BA major in French.

When I'm not working, I enjoying cycling on my 14 speed bike, jogging, relaxing in the steam room and sauna, practicing French or Italian, and keeping up on international current events.
Hobbies
Traveling, I try to travel every month. I enjoy cycling, jogging, canoeing, practicing French or Italian, learning new languages, writing my novel, reading novels, and hiking.
Tutoring Subjects
American Literature
Conversational French
Conversational Italian
French 1
High School English
High School Level American History
High School Level American Literature
High School Political Science
High School World History
High School Writing
IB Global Politics
IB Social and Cultural Anthropology
IB World Religions
Middle School Writing
Political Science
Social Sciences
What is your teaching philosophy?
My teaching philosophy is to listen. The best teachers are the best listeners, and they let their students talk and express their opinions.
What might you do in a typical first session with a student?
I always ask the student what they don't understand about the subject, as well as their expectations for the lesson.
How can you help a student become an independent learner?
I can teach them how to do online research, library research, and how to develop and use critical thinking as a skill.
How would you help a student stay motivated?
I would remind them of the skills they've gained, and then show them how much they already know about a subject.
What strategies have you found to be most successful when you start to work with a student?
I've found letting the student speak, setting up realistic expectations and goals, and being friendly and a good listener are all helpful.
How would you help a student get excited/engaged with a subject that they are struggling in?
Depending on the subject, I would show the student how it affects their life. Most people are disinterested in subjects if they feel they won't learn anything useful. I would show the student why they should learn the subject.
What techniques would you use to be sure that a student understands the material?
I would ask the student to summarize the material and teach me the subject. It's better if the student does most of the talking.
How do you build a student's confidence in a subject?
I would focus on the skills the student already has with other subjects. I would remind the student that everything takes time, and if they continue to study they will be successful.
How do you evaluate a student's needs?
I've been working with students since 2004, and I always ask the student where they feel they're lacking. Then I observe the student doing their work and make my assessment.
How do you adapt your tutoring to the student's needs?
One method of tutoring will work with one student, but it may not work for someone else. I would change my style accordingly.
If a student has difficulty learning a skill or concept, what would you do?
I would ask the student what they don't understand, and then I would decide if they are missing crucial information, if a concept doesn't make sense to them, or if there's another problem. Afterward, I would determine the cause of it, and then I would create a solution.
How do you help students who are struggling with reading comprehension?
I've taught English to non-native English speakers from Italy, Brazil, and China, so this is typical challenge. I try to determine their reading level, and then I give them a short text to read. Afterward, we discuss the text together. What was interesting about it? What was boring about it? What do they think about the subject? Finally, I ask the student if they read any vocabulary words they aren't familiar with. Most of my students will tell me when they don't know a word. For the 10% who don't tell me, I will point out the difficult words in a text, and we will then discuss their definitions and how to use them in a sentence.
What types of materials do you typically use during a tutoring session?
I use materials that are relevant to the subject. If it's an English, ESL, or TOEFL tutoring lesson then I would use the dictionary, thesaurus, MS word, paper, pens, etc. If it's a history class then I would come prepared with some printed papers about the particular historical era we'll be focusing on. I will come to a French session with a bilingual dictionary, verb drill book, vocabulary book, etc.