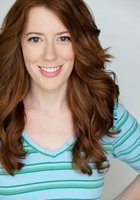 Courtney
Certified Tutor
I received my Bachelor's Degrees in English Education and Theatre from Towson University. I love to tutor because I care about my students. I tune in to their level of understanding and work at whatever pace they need so that they can gain full comprehension of the material.
Education & Certification
Undergraduate Degree: Towson University - Bachelors, English Education
Hobbies
Theatre, Shakespeare, Music, Reading
Tutoring Subjects
College English
Comparative Literature
High School English
Homework Support
Other
Study Skills
Study Skills and Organization
What might you do in a typical first session with a student?
In a typical first session, I really like to discuss your interests. I want to know what lights you up, so that our sessions can be the most connective. We'll talk about your goals, strengths, and weaknesses, as well as your expectations of me.