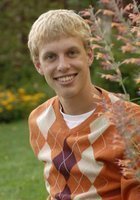 Scott
Certified Tutor
I am a passionate student who just graduated from the University of Colorado, Boulder with a degree in chemical engineering. As I continue my schooling to get my master's degree I would love to use my strong educational background not only to help my students with math and science, but also to get them excited about it! Throughout my years as a student, I've learned that everyone responds differently to different teaching styles. It is my goal to adapt my teaching style for each individual student in order to achieve the best results.
Hobbies
Mountaineering, computers, chemical engineering
What is your teaching philosophy?
My teaching philosophy is not only to teach and reinforce core math and science subjects but also to cultivate an interest in the subjects with my students.