Jack: Dubai Calculus tutor
Certified Calculus Tutor in Dubai
I'm a recent grad from Northwestern (B.A. in Theatre and Economics) who loves teaching and learning. I love helping other people achieve their goals and helping students find ways to be their best selves. Excited to meet and work with Chicagoland's students!... First sessions always start with discussion of a subject's foundations. If we nail these, the rest of the learning becomes ten times easier.
Zachary: Dubai Calculus tutor
Certified Calculus Tutor in Dubai
...math with a minor in music. I specialize in tutoring high school math and chemistry, but I can also tutor for standardized tests. I have tutoring experience from highschool. I enjoy tutoring because I get to see how my students develop their skills over time. Outside of school, I enjoy playing trombone and singing (I...
Nicolas: Dubai Calculus tutor
Certified Calculus Tutor in Dubai
...in their research to focus much on teaching or be accessible to students. For this reason, I make an effort to be enthusiastic, accessible, and genuine in my teaching. I know what is hard and what is easy, and I have tutored my friends and nearby high school students in math, physics, chemistry, and standardized...
Christopher: Dubai Calculus tutor
Certified Calculus Tutor in Dubai
...give a strong foundation to orient my student, and then gradually grant them more freedom and independence until they can feel themselves grasp the concept, pointing out pitfalls or common errors along the way; teachers who used these methods on me always left the most lasting impressions. Outside of my studies, I really enjoy listening...
Adam: Dubai Calculus tutor
Certified Calculus Tutor in Dubai
...the most important skill for a tutor is to adapt teaching style to the specific strengths and weaknesses of the student. My in-depth knowledge and experience with improvisation allow me to flexibly change problem solving approaches based on what the student needs. I am focused on engaging everyone I work with and am keenly attuned...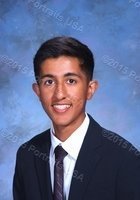 Karan: Dubai Calculus tutor
Certified Calculus Tutor in Dubai
...Stuyvesant High School (a specialized high school in downtown Manhattan). I have much experience tutoring kids from ages 6 to 18 through the company Allen Mentoring in subjects such as physics, math, english, and history. I have scored a 34 on my ACT exam (out of 36). If you haven't found anyone already, I would...
Violet: Dubai Calculus tutor
Certified Calculus Tutor in Dubai
...a bachelors degree in mathematics. I graduated from Phillips Exeter Academy in 2014. (I am able to help anyone with the boarding school admissions process.) Outside of academia, I pursue my passions in dance, travel, volunteering, reading and art. My tutoring subjects are mathematics (from elementary school to college level) and standardized testing (SAT, SAT...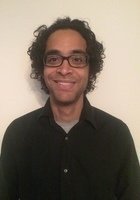 Adam: Dubai Calculus tutor
Certified Calculus Tutor in Dubai
...a double major in Psychology and Natural Science and minors in Communication, Mathematics, and Chemistry. I began tutoring nine years ago as an afterschool and weekend math and science tutor for high schoolers through a federally funded Educational Talent Search program and have tutored students ranging from middle school through university since then. I have...
Tom: Dubai Calculus tutor
Certified Calculus Tutor in Dubai
...top of my class from Rensselaer Polytechnic Institute in Troy NY! At RPI, I received my BS in Computer Systems Engineering. Before college, I was valedictorian, got 5s on a variety of AP exams and achieved a 99+ percentile SAT score. Right now I'm a web developer! My academic success is linked to the amount...
Private Online Calculus Tutoring in Dubai
Receive personally tailored Calculus lessons from exceptional tutors in a one-on-one setting. We help you connect with online tutoring that offers flexible scheduling.
Varsity Tutors can help connect you with a calculus tutor in Dubai whether you've decided to take on the task of learning this branch of math on your own, or whether you're trying to get more help for understanding classroom material.
Learning calculus can be a difficult topic, even for the most ambitious of students. Whether you are trying to master it for an upcoming test, or because you have an interest in the field, Dubai calculus tutoring can provide you with a mentor that is not only experienced in the subject, but can work directly with you to come up with a teaching style that matches your personality, strengths, and weaknesses. When you first begin studying with your virtual instructor, they get to know you which can allow them to develop lessons that can keep your interest and make sure you are staying engaged in the material. This can help you make the most out of your studying time together.
There are many advantages to working with a calculus tutor in Dubai. Since they are giving you personalized, one-on-one attention, you can make sure they know what areas you need the most help understanding. They can help you build up a firm foundation of calculus basics that you can then build off of as you become more comfortable with the skills and concepts of this subject. By creating a bedrock of core concept material, you can refer back to it later if you begin struggling with more complex equations. Your tutor can also help you figure out which sort of learner you are. Are you someone that needs visual aids, like flashcards and color-coded graphs? Are you someone who learns best through discussions and conversations about the material? Whatever learning style you prefer, your Dubai calculus tutor can adjust your lessons accordingly.
In addition to that, they can also change up your lessons if you are advancing quickly through a field or if you are struggling to grasp something. Without other students to take into account, you and your mentor can set a pace that can reflect your speed and proficiency. For example, if you struggle with derivatives, your calculus tutor in Dubai can help you really dive into the topic, exploring different methods of study until you find one that fits. On the other hand, if you feel like you've learned everything you can about analyzing functions, you can move onto another topic.
Another way that your Dubai calculus tutor can help you out is by encouraging you to set realistic goals that you can achieve after a few sessions together. For example, your mentor might recommend that you don't set the goal of understanding integrals completely but rather try to focus on aspects of this concept such as reverse power roles, or improper integrals, or integrating using long division and completing the square. By focusing on these smaller sub-sections of a particular topic in calculus, you can better see your proficiency grow. This can leave you feeling satisfied when you achieve a milestone which can help raise your overall confidence.
Your calculus tutor in Dubai can also make recommendations on test-taking strategies. If you're about to sit through a calculus exam, they can make suggestions on how to set a steady pace throughout the test if it's timed. If it's multiple choice, they can instruct you on ways to rule out answers that are obviously incorrect so that you're left with fewer answers to choose from which can increase your odds of answering a question correctly.
Whether you are studying at a school like Jumeirah College, Gems Modern Academy, at another institute, or by yourself, your Dubai calculus tutor can present many opportunities to deepen your knowledge of the subject material. Get in touch with Varsity Tutors today to connect with a professional instructor who can maximize your strengths and bolster your weaknesses.
Your Personalized Tutoring Program and Instructor
Identify Needs
Our knowledgeable directors help you choose your tutor with your learning profile and personality in mind.
Customize Learning
Your tutor can customize your lessons and present concepts in engaging easy-to-understand-ways.
Increased Results
You can learn more efficiently and effectively because the teaching style is tailored to you.
Online Convenience
With the flexibility of online tutoring, your tutor can be arranged to meet at a time that suits you.
Top International Cities for Calculus Tutoring