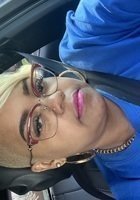 Latoya
Certified Tutor
Greetings! My name is Latoya Walker. I am an elementary school teacher. My passion is teaching and to inspire the youth in this modern society. I am certified to teach 1st through 6th grade. I recently completed my masters in developmental psychology and will further my education by obtaining a dual degree in mental health and and school counseling. Teaching math, science, reading, writing, and social studies are my areas of expertise because I have been an educator for fifteen years and in the education field for twenty-five years. My favorite subjects to teach are reading, writing, and math.

My philosophy of education is that all children are unique and must have a stimulating educational environment where they can grow physically, mentally, emotionally, and socially. It is my desire to create this type of atmosphere where students can meet their full potential. I will provide a safe environment where students are invited to share their ideas and take risks. I look forward to helping your child reach their full potential!!
Hobbies
Some of my interests are spending time with my sixteen-year-old daughter. I love listening to music and reading. Bowling, playing miniature golf, and singing karaoke are other hobbies of mine!