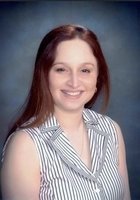 Keka
Certified Tutor
I am a master educator with 20 years of teaching experience in public schools of Texas. I have a masters degree in Physics from university of Allahabad, India. I have an undergrad degree in Physics, Mathematics and Statistics from the university of Allahabad, India. I have been teaching and tutoring high school students in person for more than 10 years. I am also certified AP Physics and AP chemistry teacher. I did the online certification when the pandemic COVID 19 started and have been teaching students online globally since 2019. I have a passion for teaching. Academic excellence and building student teacher relationship for success is my experti in this profession. I build my lessons according to the needs of the student. My students have been very successful in their course. The students and their parents have given good reviews to me, they feel that I have raised the confidence level of their child in the subject.
Education & Certification
Graduate Degree: Allahabad University - Master of Science, Physics
Hobbies
Apart from teaching, I have strong interest in music. I love to sing and also dance. I have a diploma in Indian classical dance.