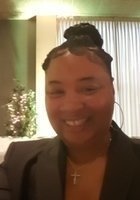 Priscilla
Certified Tutor
My interest in math dates back to my early years in high school, where I excelled in math. When I was a freshman, I started off with pre-algebra I knew I enjoyed math but I never thought I would make it to pre-calculus. My senior year I decided not to take the pre-calculus class just because it was my last year of high school.
When I began undergraduate school, I had the opportunity to help tutor classmates in both basic math and pre-algebra. I've also had the opportunity to help prepare young men and women with their studies for the GED (General Equivalency Diploma) program. I currently work for a non-profit organization that assist young adults in achieving their diploma and GED. I look at my job as both enjoyable and enlightening, providing me with a new and different perspective on the world in which we live.

Hobbies
Traveling, shopping and spending time with my family.
Tutoring Subjects
Basic Computer Literacy
GED Math
PC Basic Computer Skills