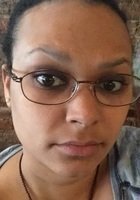 Raven
Certified Tutor
When I was in the third grade, one of my class's big assignments was to write an autobiography. I said that I envisioned myself getting a PhD in sociology and being a teacher. Today, I am a PhD student in Public and Urban Policy at The New School, and I am adjunct professor at Hunter College at the City University of New York. I like to use my academic trajectory as an example of the fact that hard work can get a student anywhere.

I love learning, which is why I love teaching and tutoring. I have taught students of a range of international backgrounds a variety of subjects, including research methods and data collection, social sciences, and statistics.

Education & Certification
Undergraduate Degree: Bennington College - Bachelors, Anthropology
Graduate Degree: The New School - Current Grad Student, Public and Urban Policy
Hobbies
Travel, current events, politics, animal lover, and bike riding.
Tutoring Subjects
Adult ESL/ELL
African History
African-American History
AP Comparative Government and Politics
AP Research
Art
Business
Ceramics
CLEP Prep
CLEP American Government
CLEP Human Growth and Development
CLEP Humanities
CLEP Introductory Sociology
CLEP Social Sciences and History
College Economics
College Political Science
College World History
Elementary School Reading
Elementary School Science
Elementary School Writing
Expository Writing
GED Reasoning Through Language Arts
GED Social Studies
Health Care Policy
High School Economics
High School Level American History
High School Political Science
High School World History
High School Writing
Human Development
Human Resources
Macroeconomics
Medicine
Middle School Reading
Middle School Reading Comprehension
Middle School Writing
Nursing
Other
Political Science
Public Health
Social Sciences
Study Skills
Study Skills and Organization
US Constitutional History
What is your teaching philosophy?
My teaching philosophy was developed due to my multidisciplinary background, which includes the social sciences and fine arts. I view each student as an individual, meaning that I am flexible in my approach to teaching. But one technique I have found to be effective with students who have varying interest in a subject is engagement. The more a student is engaged with the lesson, the more likely the student is to retain information. I use a variety of methods to engage students, including but not limited to group discussion activities, group and individual presentations, creative presentations, memorization songs, short writing exercises, and visual memorization techniques. If classroom and tutoring sessions are fun, then a student's interest in a given subject is likely to increase, improving their learning experience.
What might you do in a typical first session with a student?
In a typical first session with a student, I will give the student some biographical information about myself and find out their interests, both academic and hobbies. Then I ask the student to tell me about their relationship with the subject we are studying, and then I will give the student an overview of what he or she can expect to learn as well as set some learning goals for the student.
How can you help a student become an independent learner?
I can help facilitate a student becoming an independent learner. This can be done by setting realistic learning goals and giving the student rewards for meeting their goals as well as surpassing them.
How would you help a student stay motivated?
With reward-based incentives.
If a student has difficulty learning a skill or concept, what would you do?
I will usually integrate the subject into other material we are covering.
How do you help students who are struggling with reading comprehension?
I can help students with reading comprehension by relating the material to other things they may know about.
What strategies have you found to be most successful when you start to work with a student?
Setting expectations and structuring sessions.
How would you help a student get excited/engaged with a subject that they are struggling in?
I help students get excited with a subject by relating it to things they know about and like.
What techniques would you use to be sure that a student understands the material?
Short quizzes and presentations as well as learning games and writing exercises.
How do you build a student's confidence in a subject?
Building confidence through rewards based on the student's level of proficiency.
How do you evaluate a student's needs?
Some techniques to evaluate a student's needs are talking with the student about their comprehension of a subject, short quizzes, and short writing exercises.
How do you adapt your tutoring to the student's needs?
I adopt to a student's tutoring needs by being flexible.
What types of materials do you typically use during a tutoring session?
Some materials I might use include flashcards, memorization games, writing exercises, and recordings.