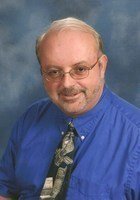 Kirk
Certified Tutor
I have taught Social Studies and Music since 1986. I have taught the following subjects: AP US HIstory (4 years), US History (regular and honors) 12 years, including currently, World History (10 years), Psychology (4 years), Government, both middle and high school, (10 years) , and various regional courses such as Latin America and Asia. I have also taught Geography (4 years).

I have taught large and small classes, and I have experience tutoring. I have a lot of experience working with students who learn differently, and am very familiar with accommodation methodology for individual students.

I currently teach at the Seton Keough High School in Baltimore, about 20 minutes from my home in College Park Md.
Hobbies
Music, politics, IT
What is your teaching philosophy?
I believe in helping each student reach their best academic outcome, based on their individual talents and needs.
What might you do in a typical first session with a student?
Go over what they already know so we can begin from an area of comfort.
How can you help a student become an independent learner?
Encourage reading and pursuing appropriate online resources (NOT Wikipedia).
How would you help a student stay motivated?
Work with their interests and how those interests apply to their academic goals.
If a student has difficulty learning a skill or concept, what would you do?
Try different ways of presenting the material (audio, visual, writing).
How do you help students who are struggling with reading comprehension?
Start with developing an interest in reading, and then apply the interest to the subject.
What strategies have you found to be most successful when you start to work with a student?
Humor and finding areas of interest that applies to academic needs.
How would you help a student get excited/engaged with a subject that they are struggling in?
Finding areas of interest (i.e. movies, pictures, websites) that apply to the academic goals.
What techniques would you use to be sure that a student understands the material?
Writing, especially putting points into their own words.
How do you build a student's confidence in a subject?
Once again, I'd work from areas of interest and then feed into the instructional objectives.
How do you evaluate a student's needs?
By using a variety of assessments, in a tutoring situation that includes assessment of prior knowledge.
How do you adapt your tutoring to the student's needs?
It depends on the individual needs of the students. For instance, do they work better visually or through auditory? Do they need to write?
What types of materials do you typically use during a tutoring session?
Books and the internet.