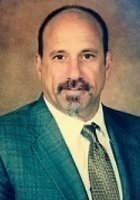 Rob
Certified Tutor
It has always been my desire to work with youth to help them develop the skills necessary to function and thrive in our society. While I was always a strong academic performer, I lacked the guidance, support, and mentoring that my classmates enjoyed at home. My goal as a tutor is to provide those needs that can sometimes be lacking in a school setting.

I enjoyed a successful post-high school career in the Construction Management and Architecture fields. Like so many others I found myself laid-off Following the 2008 economic collapse. By 2011 I had enrolled in college in pursuit of a B.A. in History and a B.A. in Secondary Education complemented by minors in Art History and Communication. I graduated cum laude in 2014, demonstrating that it is never too late to fulfill one's goals or dreams. Additionally, I was inducted into The National Education Honor Society, The National History Honor Society, and Gold Key International Honor Society (for the top 15 percentile of my class).

I value education and I love history. History itself is a reading and writing intensive subject and, therefore, the subject through which middle- and high-school students learned critical reading and writing skills. As I stress to me students, it is also the subject that encourages student to develop their own opinions. I want to help youth to learn and utilize the skills of evidence-based academic argument and critical thinking. My goal is to develop the student skill set and, by extension, the student confidence to meet the requirements in this area. By working closely together, I believe the student can exceed expectations and apply what we learn to all facets of education.
Education & Certification
Undergraduate Degree: CUNY Brooklyn College - Bachelors, History and Secondary Education (Social Studies: Grades 7-12)
Hobbies
History, Travel, Film, Museums, Theater, Art & Architecture, Reading, Roller Coasters and Amusements Parks, US National Parks, Beaches
Tutoring Subjects
College English
College Geography
College Level American History
College World History
High School English
High School Geography
High School Level American History
High School World History
Homework Support
Other
Study Skills
Study Skills and Organization
Summer
US History
What is your teaching philosophy?
Beyond striving to ensure that students learn the fundamental content of the courses I teach, my objectives as a middle- and high-school teacher are as follows: (a) to foster critical thinking skills; (b) to facilitate the acquisition of lifelong learning skills; (c) to help students develop evidence-based clinical problem-solving strategies; and (d) to prepare students to function as highly skilled and competent in my primary teaching area of social studies, which includes anthropology, archaeology, economics, geography, history, jurisprudence, philosophy, political science, psychology, religion, and sociology. Furthermore, my overall teaching philosophy is based on two principles, which are supported extensively in the literature: (a) active student learning strongly influences student-learning outcomes; and (b) assessment procedures strongly influence student acquisition of knowledge.
What might you do in a typical first session with a student?
1. Get to know the student and expectations. I'll ask about a child's learning style. Does he or she learn better by seeing, reading, doing, or listening? I'll ask about what they expect to accomplish during the sessions and what areas they want to concentrate on. This upfront assessment allows me to understand a student's needs and strengths, so I know where to begin. Then we will build a learning plan around those strengths and needs. 2.Determine the student's knowledge. We will assess and evaluate the student's skill set and understanding of the subject in relation to their grade level. We will then devise a personalized work plan for getting the student where he or she needs to be, or where they would like to go. 3. I'll make every effort to make a positive impression, because the first meeting sets the tone. I want to make sure the student feels comfortable and also learn about what motivates them. It's all about finding their interests and incorporating them into their course work. Another way to put a child at ease that I use is telling the student about me, my own experiences and interests, and begin to a build a relationship that emphasizes working side by side as opposed to presenting myself as an authoritative figure. 4. Collaborate with the student on a plan of action. Incorporate the student into the lesson planning so he or she becomes a part of his or her own learning process. It's also a good way to keep the lines of communication open.
How can you help a student become an independent learner?
1. Sequencing Instruction: Finding intriguing ways to sequence information is one method for promoting students' sense of discovery. 2. Recovery from Mistakes: Learning from past errors also provides capacity for continued student learning. By encouraging students to learn from failure, I attempt to ratchet up students curiosity for process solutions. Reinforcement of practices of revisiting and revising will concentrate the mind if done without judgment. Another example of recovery from mistake making is through teaching students how to improve their writing by having them revise papers they've already written. Students who experiment with new sentence patterns and advanced grammatical structures, not from a textbook but from their own previous essays, are learning from application. For improved expression, this is far more motivating and worthwhile than going back to a less personal source. 3. Setting Goals I also have had success by incorporating purposeful goals in my instruction. If students can be motivated into exploration and discovery in any subject, they will set certain goals for themselves in the classroom. Encouraging such goal setting, cultivates their focus even further. By testing and analyzing unique ideas, tutoring can grow students' attention capacity and show them the value of and methods for thinking independently. Only through strategy and design can the tutoring session become a laboratory of focus and attention.
How would you help a student stay motivated?
I strive to play a key role in motivating my students. Through one-on-one instructional approach, I can encourage my students to become self-motivated independent learners by giving consistent, frequent positive feedback that supports students.
If a student has difficulty learning a skill or concept, what would you do?
Children with learning difficulties or disabilities can, and do, succeed. The important thing to remember is that most kids with learning difficulties are just as smart as everyone else. They just need to be taught in ways that are tailored to their unique learning styles. This is why I seek the input of both the parent and student to understand the child.