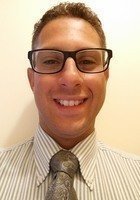 Josiah
Certified Tutor
Hello, my name is Josiah and I would love to be your tutor! My main subject is Spanish, as I am fully bilingual an currently work as a Spanish-English interpreter at a professional level. I also have a passion for historical subjects ranging from basic social studies to world history. I maintain a reading regiment at a high level in order to stay abreast of current events, as well as to maintain my understanding of current and past sociological trends.


Hobbies
Photography/ Languages/ History/Music
Tutoring Subjects
College English
College Level American History
Conversational Spanish
High School English
High School Level American History
Spanish 1
What is your teaching philosophy?
The best way to learn is not by answering questions but, rather, asking the right questions to reach the correct conclusion.
What might you do in a typical first session with a student?
I would talk with the student to learn about their educational background and goals in order to understand their needs. Then, we would identify their strengths and weaknesses in order to better focus their efforts.
How can you help a student become an independent learner?
My goal would with the student would not be to just teach subject matter, but also to teach them how to learn according to their abilities.
How would you help a student stay motivated?
In order to motivate, I would provide encouragement but also help with setting reasonable, attainable tasks in order to reach their wider ranging goals.
If a student has difficulty learning a skill or concept, what would you do?
I would take the time to find out the reason why they are not understanding the concept. Once the source of the disconnect is discovered, then we would design a strategy together in order to address it.