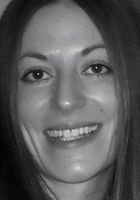 Ramia
Certified Tutor
Comprehending geology can make you feel like there are a bunch of rocks in your head. Allow me to help you understand this wonderful science!!
Hobbies
traveling, camping, backpacking, running, rock climbing, and exploring
Tutoring Subjects
College Geography
High School Geography
Homework Support
Other
Technical Writing
Technology and Coding
What is your teaching philosophy?
Aim high, begin low, and you will steadily ascend!
What might you do in a typical first session with a student?
Introduce ourselves and get to know one another for about 10 minutes. Then uncover where exactly help is needed.
How can you help a student become an independent learner?
Limiting the amount of lengthy responses from me in order to maximize how much the student must delve for information.
How would you help a student stay motivated?
Always stay positive and answer questions with a smile! Never get frustrated!!