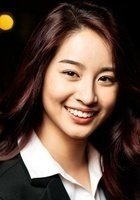 Lilian
Certified Tutor
Reflecting upon my past educational experiences, I have always appreciated instructors who have taken a personal and individualistic approach. Life is about more than immediate education, and an instructor who could encourage and motivate me to work hard on my own accord were the ones I remembered the most. As an academic tutor, I aim to not only provide excellent quality tutoring and improve scores, but also to connect with the student and improve other equally important qualities such as personal motivation and critical thinking skills.

It is my personal belief that after a solid knowledge foundation, critical thinking and self motivation are the two qualities that set someone apart from a great student to an exceptional one. My teaching and tutoring background extends through all ages from very young children to college aged students. The majority of my experience derives from my dance background, first as a substitute dance teacher and then as a frequent choreographer in college. I have also had experience as a peer tutor in several subjects in high school. I thoroughly enjoy working with students of all ages, and my highly diversified background allows me to adapt easily to new people. I am a graduate from Washington University in St. Louis with a Bachelors of Science in Business Administration, majoring in Marketing and minoring in Design.I believe in a firm but encouraging and confidence-building teaching style and my ability to motivate others and provide a support system for students make me confident in the significant contribution I can bring to Varsity Tutors as an Academic Tutor.
Test Scores
ACT Math: 36
ACT Reading: 35
SAT Math: 720
Hobbies
Dance, History, Tudor History, Cosmetics, KPop, KDramas
Tutoring Subjects
Business
College English
College World History
Conversational Mandarin
High School Business
High School English
High School World History
Homework Support
Mandarin Chinese 1
Marketing
Other
What is your teaching philosophy?
I believe in an individualistic approach. Everyone learns in different ways and at different paces, and as a teacher and tutor, I embody that. I am very upfront about my expectations, which include working at one's maximum ability and demonstrating proper respect, but I aim to be as understanding as possible.
What might you do in a typical first session with a student?
First order of business would be introductions. Maintaining a good relationship with my students is paramount to me, and I want the student to understand what I expect from them and also to get a sense of what they expect from me. In a typical first session, I plan to get a good sense of what level the student is at and where they aim to be.
How can you help a student become an independent learner?
The key to being an independent learner is self-motivation. Many students are pushed into higher education through their parents or outside motivators that don't come internally. I believe that self-motivation, and understanding the rewards of having that quality in life (not just in their studies) and the consequences of lacking it is paramount, and I plan to help students reach that by working with the student to find something that they love and learning the values of hard work through reaching that goal.
If a student has difficulty learning a skill or concept, what would you do?
If after the initial explanation, the student is still having difficulty, I would try to locate which aspects of the concept the student isn't understanding and trying different ways to explain it. Different people respond to different things and I cannot expect that repetition is the only way for someone to fully understand a new concept.
How do you help students who are struggling with reading comprehension?
For a student struggling in reading comprehension, I would break the passage down step by step. First I would help the student by trying to find similar words that mean the same thing, and having them write those definitions above the unknown words. Then, I would ask the student to use these new words in a different sentence to test for comprehension of the new vocabulary. Lastly, I would ask them to read a passage and start a discussion over the general concept that the passage suggests, hoping to spark not only comprehension to the passage's meaning but also to help the student develop his or her own opinions on the topic.
What strategies have you found to be most successful when you start to work with a student?
In the past, I have found that maintaining a level of respect and letting the student understand that I do not aim to humiliate or torment them is key. A teacher once told me that every critic is a gift, because it means that the teacher cares about you enough to want to see you improve, and I stand by that philosophy. I aim to push the student past their comfort level, but also to allow the student feel they can come to me for anything, academic or not. In this way, the student feels supported but also works at their maximum potential with the understanding that it is for their own benefit and future.
How would you help a student get excited/engaged with a subject that they are struggling in?
I would help a student get excited about a subject they are struggling in by finding a way to connect it to something that they are passionate about. Oftentimes students become so entrenched in the daily activity or task before them that they fail to see how it connects to the outside world around them, and by allowing the students to step out of that narrow vantage point, students are able to see how working through this subject will benefit them in the long run.
What techniques would you use to be sure that a student understands the material?
I believe that discussions with the objective of forming one's own opinion is a good technique to ensure the student's comprehension of the material. Instead of accepting the material before them and spitting it back out, by asking the student to form their own opinion, which allows the student to investigate all angles and make a personal connection with the material.
How do you build a student's confidence in a subject?
I aim to build a student's confidence by the sandwich method. When I have a critique, I make sure to prelude it and follow it with a compliment, no matter how small. If a student has very little confidence, then I make sure to acknowledge improvement, and try to present critiques in an optimistic manner.
How do you evaluate a student's needs?
I evaluate a student's needs through their responses. Body language, tone, answers, and expressions are great ways to assess the student's internal thoughts, and through those, I am often able to have a better understanding of the student and their needs.
How do you adapt your tutoring to the student's needs?
Adaptability in a tutor is an incredibly important trait because people respond so differently to different techniques. I adapt in a multitude of ways, for example through my tone or how I present my critiques. I also adapt in my approach, because I try not to force one method on a student until I have a good understanding of what teaching styles they respond to.
What types of materials do you typically use during a tutoring session?
I like to draw on white boards or paper to express the concepts. I am also a fan of getting up out of my chair and using my arms or body language to teach.