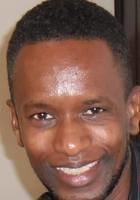 Max
Certified Tutor
I am originally from North Africa. I went to an all French school up to the age of 17. When I moved to the U.S. at the age of 17. I enrolled in High School to finish High School and I started tutoring French until I graduated 2 year later. I went to University of Arizona and graduated. While at the University of Arizona I started teaching French privately and working part time as a French operator at a call center.
A year after graduating from University of Arizona. I moved to Paris/London for Graduate School. I went to a British School located in Paris for Graduate School. While in Paris for Graduate School. My every day communications were in French, I watched French TV etc... I was in Paris for 2 year.
French is been part of my life since I was born. That is why I think I am very qualified to be a French Teacher/Tutor.
Education & Certification
Undergraduate Degree: University of Arizona - Bachelors, Political Science and Government
Graduate Degree: University of Westminster - Masters, Diplomatic Studies
Hobbies
Soccer, Tenis, movies and reading