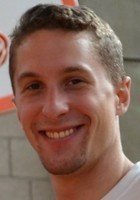 Matt
Certified Tutor
I graduated from Clark University in 2013 with a Bachelor of Arts in Political Science and a minor in History. I tutored an 8 year old and a 12 year old for three of my four years at Clark. I have spent the last two years working in an elementary school through a program called City Year Boston. During that time I worked with students on a variety of different subjects. I spent a good deal of time working with students one on one and in small groups. I have also spent a summer working with high school aged students. My teaching philosophy stems is all about growth mindset. I don't believe anyone is inherently bad at a subject. I believe that they just haven't been taught the subject in a way that makes sense to them yet. Therefore, I encourage students to try and think about problems in new and innovative ways. I have recently moved back to NYC, where I was born and raised, and I am very excited to share my love of learning with any student I should have the privilege of working with.
Education & Certification
Undergraduate Degree: Clark University - Bachelors, Political Science and Government
Hobbies
Baseball, Exercising, Reading, History, Travel
Tutoring Subjects
College English
College Geography
College Level American History
High School English
High School Geography
High School Level American History
Homework Support
Other
Study Skills
Study Skills and Organization
What is your teaching philosophy?
My teaching philosophy stems from a growth mindset. I don't believe that anyone is inherently bad in a subject area. I believe that they just haven't been taught that subject in a way that makes sense to them yet.
What might you do in a typical first session with a student?
I believe it's important for there to be a personal relationship between the teacher and the students. Therefore, I would spend a good chunk of time during the first session talking with the student to get a sense of who they are, but also so they can learn about who I am and what motivates and interests me.
How can you help a student become an independent learner?
Students become independent learners when they are provided the framework to solve a problem but allowed to figure out the solution on their own, using methods that make the most sense to them.
How would you help a student stay motivated?
I believe that positive and consistent praise can do wonders to help students stay motivated. I have had hundreds of one-on-one or small group sessions with students, and there has always been something to praise. Whether it was a student having an "A-ha!" moment or a student persevering through a challenging problem, there is always something for the student to feel good about.
If a student has difficulty learning a skill or concept, what would you do?
I would try and simplify the skill or concept as much as possible. I am a very visual learner so, for example, it would often help me to draw out a math problem before trying to solve it so I could really understand what I was being asked to do.
How do you help students who are struggling with reading comprehension?
In my experience, consistent check-ins while we read together is the first step to helping a student with reading comprehension. Once they become accustomed to stopping every couple sentences or paragraphs and thinking about what they've just read, their comprehension will improve greatly.
What strategies have you found to be most successful when you start to work with a student?
I believe it's important to step back and get a sense of how the student thinks. I sit back and watch a student begin a problem to see how they are approaching it, and in order to assess which element they are struggling with.
How would you help a student get excited/engaged with a subject that they are struggling in?
I would be very intentional about showing the student the progress they are making in the area in which they are struggling. The motivation will come through seeing themselves improve.
What techniques would you use to be sure that a student understands the material?
I always like to go back through a problem with the student once it's complete to make sure they understand what they've just accomplished and how they did it.
How do you build a student's confidence in a subject?
Constant, consistent, and positive praise.
How do you evaluate a student's needs?
By getting to know the student as a person and getting some sense of how they think.
How do you adapt your tutoring to the student's needs?
I am comfortable taking the lead in a session and helping the student solve a problem step by step, if that is what's needed. I am equally comfortable sitting back and allowing the student to take the lead while I provide guidance and support.
What types of materials do you typically use during a tutoring session?
It depends on the session.