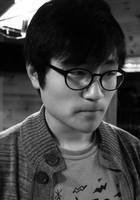 Daniel
Certified Tutor
I am a graduate from the University of Pittsburgh who studied neuroscience and philosophy. I am applying to medical school to begin in Fall 2016, and tutoring to hold myself up until then. I also serve as a member of the Pittsburgh Health Corps, for which I work under the Maternal and Child Health and Chronic Disease Prevention programs of the Allegheny Health Department.

As a pre-med student, I took most basic science classes; many others, I simply took out of interest. I am comfortable with tutoring in a broad range of subjects, though I hold some preference to teaching mathematics-related courses.

What I do in my free-time is rarely consistent. These days, I've been trying my hand at writing a video game in Java. This is still in a very early developmental phase, but I hope to end up with an 8-bit rpg-platformer for Android. I have also been known to enjoy playing the guitar, cooking and reading philosophy, sci-fi, and comics.
Education & Certification
Undergraduate Degree: University of Pittsburgh - Bachelors, Neuroscience, Philosophy
Hobbies
Playing guitar, cooking, philosophy, RTS games