Kimberly: Hyderabad Biochemistry tutor
Certified Biochemistry Tutor in Hyderabad
...able to develop analytical and problem-solving skills in two very different contexts. Having this background also allows me to feel comfortable tutoring a range of subjects. My tutoring style can best be described as collaborative. Much of the time the problems we will tackle together will be difficult or confusing, and I will guide our...
Matt: Hyderabad Biochemistry tutor
Certified Biochemistry Tutor in Hyderabad
...the MCAT exam. I place a high emphasis on content comprehension in preparation for standardized tests, as well as in other coursework. I also enjoy teaching Spanish, in which I am proficient. I lived in Seville, Spain during the fall of 2014, and I believe that repeated conversation practice is one of the best ways...
Kranthi: Hyderabad Biochemistry tutor
Certified Biochemistry Tutor in Hyderabad
...science but the subjects I love the most are anything related to biology, especially human physiology. The human body performs amazing feats every day in order to keep us alive and to help us heal when we are injured. Everyday scientists learn something new about the body which is why I love physiology. In addition,...
Eric: Hyderabad Biochemistry tutor
Certified Biochemistry Tutor in Hyderabad
...make sure the student can do their best. I am extremely passionate, dedicated, and patient, and will use all of my experience and skills to help students feel confident come test day. Outside of academia, I enjoy being outdoors and active. I love skiing, tennis, and hiking. Reading mystery novels, and cooking are other activities...
Hillary: Hyderabad Biochemistry tutor
Certified Biochemistry Tutor in Hyderabad
...a genetic counselor. As a graduate student, I was the teaching assistant for four undergraduate biology laboratory courses. I am currently working towards my Ph.D. in neuroscience and I hope to one day become a college professor. I believe that education is the greatest tool a person can use to optimize their happiness and success....
Tiani: Hyderabad Biochemistry tutor
Certified Biochemistry Tutor in Hyderabad
...useful study skills I developed from them. In high school, I won a few awards as a member of the speech/debate team. I have many tips and tricks to help students with difficulty in public speaking. Education is absolutely crucial for becoming successful and feeling accomplished both physically and mentally. There should be no barriers...
Kaamilah: Hyderabad Biochemistry tutor
Certified Biochemistry Tutor in Hyderabad
...elementary students in math, reading, and social studies. I also volunteered as a science instructor for Vanderbilt University's Aspirnaut STEM Program for elementary and middle school students, while working as a Chemistry Teaching Assistant/tutor for undergraduate courses. In the fall of 2017, I will be attending the University of Cincinnati College of Medicine to complete...
Jaimie: Hyderabad Biochemistry tutor
Certified Biochemistry Tutor in Hyderabad
...I am a recent graduate of Northeastern University with my Bachelor's of Science degree in Chemical Engineering. I am currently working in the lab of Professor Robert Langer at the Massachusetts Institute of Technology working on novel drug delivery systems for the gastrointestinal tract. I am hoping to attend medical school in pursuit of becoming...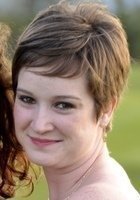 Sydnee: Hyderabad Biochemistry tutor
Certified Biochemistry Tutor in Hyderabad
...the classes I have excelled in, and I understand the importance of showing my passion because passion for classes rubs off on others. I am a very reliable person for keeping appointments and fulfilling commitments because I understand the importance of learning. I don't want to let the students down or be the reason they...
Private Online Biochemistry Tutoring in Hyderabad
Receive personally tailored Biochemistry lessons from exceptional tutors in a one-on-one setting. We help you connect with online tutoring that offers flexible scheduling.
You can trust Varsity Tutors to assist you in your search for a qualified biochemistry tutor in Hyderabad. Whether you're learning about water and equilibrium or you're studying amino acids, peptides, and proteins, you can take advantage of the benefits offered through one-on-one biochemistry tutoring in Hyderabad. Private instruction can be a solid resource that can support you as you work to build mastery in the topics you're studying.
Whether you're a student at a local institution like the University of Hyderabad or you're studying biochemistry at a different post-secondary school, professional India biochemistry tutors can provide the kind of instruction that can make a real difference in your academic development. You can follow along as your mentor leads you through in-depth lessons on the concepts you are learning in class, such as Michaelis-Menten kinetics, catalytic mechanisms, and enzyme regulation. Each session takes place one-on-one, allowing you to receive the full attention of your Hyderabad biochemistry tutor.
From your first study session, a biochemistry tutor in Hyderabad can design a completely customized lesson plan that reflects your unique learning requirements. They can get to know your course curriculum, academic goals, strengths, and areas of opportunity to create effective lessons that can focus your time and energy on the areas in which it can make the biggest difference. Whether you're learning about enzyme inhibition or the ionization of water, you can work through the material at a pace that can maximize your absorption of the information at hand.
Biochemistry tutoring in Hyderabad can be further customized based on your learning tendencies. Your instructor can experiment with different teaching techniques to isolate those that have the greatest impact on your progress. For instance, if you are a visual learner, your mentor can use colorful graphics to help you understand the connections and regulations in metabolic pathways. Perhaps you benefit more when information is presented aurally. They can suggest podcasts that provide verbal explanations about the effects of temperature and pH on enzyme-catalyzed reactions. By approaching the material in a way that you are receptive to, your instructor can help you build a stronger working knowledge of challenging topics.
When you enlist the help of a Hyderabad biochemistry tutor, you won't have to worry about struggling to find the time to meet with your mentor. Each session is conducted online over our Live Learning Platform, which is a dynamic virtual learning environment that contains a variety of resources that can take your study sessions to a new level. Throughout each Hyderabad biochemistry tutoring session, you can use the built-in learning tools to further improve the efficacy of your lessons.
With our Live Learning Platform, you can engage with your mentor face-to-face using video chat, allowing you to follow along in real-time as they lead you through discussions about the properties of enzymes, intermolecular forces, and other concepts. There is a digital whiteboard that allows your instructor to post important information about the solvent properties of water. This can be particularly helpful for visual learners.
There is even a shared document editor where you and your tutor can collaborate as you tackle practice problems or work on homework. Our platform automatically records and stores videos of each lesson. Over time, you can build a solid collection of biochemistry resources that you can access anytime you need to refresh your memory.
If you're interested in Hyderabad biochemistry tutoring sessions, you don't have to wait to get started. All you need to do is reach out to Varsity Tutors' educational consultants by phone or online. Through personalized instruction led by skilled India biochemistry tutors, you can make strides towards understanding concepts like carbohydrate metabolism and gel electrophoresis. We can't wait to help you find someone who can meet your learning and scheduling needs.
Your Personalized Tutoring Program and Instructor
Identify Needs
Our knowledgeable directors help you choose your tutor with your learning profile and personality in mind.
Customize Learning
Your tutor can customize your lessons and present concepts in engaging easy-to-understand-ways.
Increased Results
You can learn more efficiently and effectively because the teaching style is tailored to you.
Online Convenience
With the flexibility of online tutoring, your tutor can be arranged to meet at a time that suits you.
Top International Cities for Biochemistry Tutoring