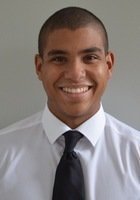 Jhonatan
Certified Tutor
As a first-generation immigrant from the Dominican Republic, I lead my life according to the values of independence, adaptability, and unconstrained passion. These values have aided me well along my academic journey. Growing up in a predominantly Spanish-speaking household in the US forced me to become an independent learner at a young age. A National AP Scholar who has taken over 10 AP classes, I have substantial experience with advanced curriculums. I recently graduated from the University of Chicago with general honors in the college and departmental honors in Biological Sciences. The rigors of an elite liberal arts education helped me realize the importance of developing an intuition in educational pursuits. I became a teaching assistant at the University of Chicago with this exact focus in mind for my students and learned to tutor them on complex topics ranging from evolution to sickle cell disease in a way that resonates best with their diversity of learning styles.

I have come to believe in a tutoring style that prioritizes establishing a sound conceptual foundation that a student can later extend into more advanced content and novel applications. I also believe that challenging students to think beyond the content presented is crucial for the development of critical thinking skills and curiosity. Beyond all else, however, I believe that one learns best when he or she finds meaning in the material that extends beyond textbooks or assessments. I hope I can be the bridge between the objective content presented and subjective awe experienced by a student. I am a firm believer in the idea that there is no better feeling than that "aha!" moment.

Having endured a challenging pre-medical curriculum at the University of Chicago and scored in the 95th+ percentile on the MCAT, I have a thorough background in STEM that ranges from calculus to neuroscience. As someone who aspires to become a physician, I tend to analyze the world around me based on scientific principles and have developed the intuition needed for nuanced and creative approaches to novel problems. I believe I can assist students with developing a similar intuition and empower them to approach scientific problems from new perspectives that complement their own.

Despite my scientific background, I am enamored by both creative and argumentative writing. I have a firm grasp of the English language and understand how to read between the lines of text. The liberal arts education I received at the University of Chicago has strengthened my writing skills and has introduced me to meditated critical thinking skills I hope to share with others.

I strongly desire to not only help others learn but to help them acquire the skills and attitudes needed to become lifelong learners with a curious, skeptical eye. Please feel free to contact me so we can begin this journey!
Education & Certification
Undergraduate Degree: University of Chicago - Bachelors, Biological Sciences, Specialization in Neuroscience
Test Scores
ACT English: 34
ACT Reading: 31
Hobbies
Skateboarding, weight training, Rubik's cube solving
What is your teaching philosophy?
I believe that lifelong learning is a process of understanding basic principles and challenging one's self to imagine their possibilities. I believe teaching should mirror this philosophy and challenge students to think beyond the content presented and develop a reliable intuition for applying the content in novel settings.
What might you do in a typical first session with a student?
I would generally learn about the student's study habits, interests, and personal challenges with the content during a first session. I do not believe that learning can be standardized. Instead, I believe a teacher's role is to learn about the student and present the content in a manner that best resonates with him/her. Therefore, understanding learning from the student's perspective is invaluable.
How can you help a student become an independent learner?
Independent learning is born from an insatiable curiosity and an ability to ruthlessly think about the possibilities. I believe I can help a student become an independent learner by gauging their interests and attempting to present the content in a manner that carries personal meaning to him/her. If the content is meaningful to the student, I suppose he/she would be more apt to think beyond, and therefore be more motivated to find new answers and insights.