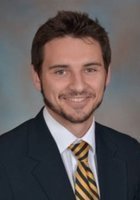 Rick: Fukuoka MATLAB tutor
Certified MATLAB Tutor in Fukuoka
Providing guidance in science and mathematics to help students understand the real-world applications of scientific and mathematical concepts in their everyday lives. I have a B.S.E. in Aerospace Engineering and a B.S. in Sustainable Energy Materials and Technology, and I am pursuing my M.S. in Aerospace Engineering.... Learning science and mathematics through real-world applications that show how concepts can actually be used to solve real problems.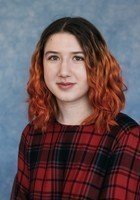 Shira: Fukuoka MATLAB tutor
Certified MATLAB Tutor in Fukuoka
...style as positive and persistent, but above all, I like to tailor my approach to best suit the needs and learning style of each individual student. My specialties are test prep (AP/SAT/ACT/SSAT) and science subjects, including biology, chemistry, and physics. I am also experienced with tutoring US and world history, literature and composition, and general...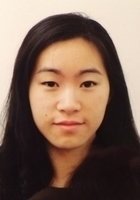 June: Fukuoka MATLAB tutor
Certified MATLAB Tutor in Fukuoka
...ability but also my hardware skills as a tinkerer. My engineering pursuits require a strong foundation in mathematics, my interest in the life sciences calls for a myriad of memorization techniques, and my participation in the academic world at large reminds me daily of the importance of sharp writing skills. I hope to share some...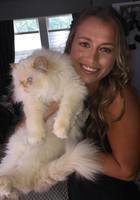 Ashley: Fukuoka MATLAB tutor
Certified MATLAB Tutor in Fukuoka
I am a rising sophomore at Michigan (Go Blue!!). I have loved math since before I could remember and am pursuing a major in Computer Science. When I am not coding/math-ing (is that a word?), I love to hang out with friends, work out, and scoop ice cream at my (other) job!
Trevor: Fukuoka MATLAB tutor
Certified MATLAB Tutor in Fukuoka
...motivated team player, and I strive to find challenging work that allows me to use all facets of my skillset. I love Math! It has always been my favorite subject, and I enjoy both learning about new concepts and sharing/teaching the ones I'm familiar with. I especially like calculus - its the language of change,...
Emily: Fukuoka MATLAB tutor
Certified MATLAB Tutor in Fukuoka
...love the feeling of helping a young learner gain confidence and independence in their learning skills and subject matter. My personal philosophy is that any subject can be fun, we just have to figure out how to make it so! My personal style is to use what the learner is interested in to make the...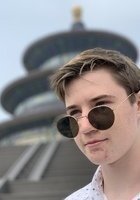 Samuel: Fukuoka MATLAB tutor
Certified MATLAB Tutor in Fukuoka
...education was very important to me in my own schooling and I believe every student should try to study STEM subjects. In teaching algebra, calculus, and physics, I like to go in depth with the material to ensure students really understand why the material works. There is a certain beauty in science and math and...
Jade: Fukuoka MATLAB tutor
Certified MATLAB Tutor in Fukuoka
I'm a recent graduate from RIT in biomedical engineering. I have experience tutoring both elementary and high school students. A variety of teaching tools were especially useful during my education. Discovering the best method for learning is vital and I'll work to ensure my students are able to pinpoint their tools for success.
Private Online MATLAB Tutoring in Fukuoka
Receive personally tailored MATLAB lessons from exceptional tutors in a one-on-one setting. We help you connect with online tutoring that offers flexible scheduling.
With help from Varsity Tutors, you'll find productive MATLAB tutoring in Fukuoka. MATLAB is a programming platform that has applications across a range of different disciplines, including machine learning, control systems, and signal processing. If you're starting to use MATLAB for the first time, a personal instructor can help you put the right foot forward as you learn how to plot data, customize plots, and save and load variables for the first time. The assistance of a Fukuoka MATLAB tutor can be just as beneficial for advanced students who are reaching for their full potential as they use breakpoints, call functions, and carry out debugging tasks.
Tutoring takes place in a one-on-one environment where lesson plans can easily be adjusted based on your attributes, needs, learning challenges, and priorities. You also receive personalized instruction based on your specific academic curriculum - whether you're studying at Kyushu University or another institution.
During MATLAB tutoring in Fukuoka, you can prioritize certain concepts above others. This is useful because it allows you to target concepts that you need more help with, like loops, decision branching, and programming constructs. This isn't always possible in a classroom environment, and a MATLAB tutor in Fukuoka can help you supplement these classes. During tutoring sessions, you can also skip over concepts you're already familiar with, such as entering commands, annotating plots, and creating numeric and character variables. With this targeted approach, you can get more out of each session.
Because a MATLAB tutor in Fukuoka can focus entirely on your needs, these tutoring sessions are also more interactive. You can ask as many questions as you'd like on topics like calculations with vectors, how to perform calculations with matrices, or modifying values in vectors. Your tutor can provide you with in-depth explanations of concepts like these as they use different approaches to ensure that you fully understand them before moving on. A Fukuoka MATLAB tutor can explain concepts from multiple angles until they find something that makes it click for you. If you encounter a lengthy topic that is hard to digest all at once, a tutor can split this topic into smaller, more manageable sections for you.
Fukuoka MATLAB tutoring is effective because you can learn through methods that target your learning style. For example, kinesthetic learners can process information more effectively when working through exercises geared towards logical indexing or logical operations and variables. Visual learners can learn through graphs and charts based around modifying tables or extracting data from tables. If you're an aural learner, you can talk through any points of confusion with your tutor connected to things like table metadata or discrete categories.
You can benefit from developing a more structured, organized mindset when tackling a range of MATLAB tasks, including plotting functions, customizing plots, and dealing with missing data. A tutor can equip you with a number of effective strategies that can be handy as you tackle these tasks with a more precise, measured approach. These highly qualified experts share various tips and tricks for using MATLAB in a more efficient manner.
Our Live Learning Platform is a virtual, online meeting place where you'll communicate with your Japan MATLAB tutors through seamless, real-time video chat and learn through verbal techniques and visual methods made possible by the virtual whiteboard. Since all sessions will be automatically recorded and saved for later access, you can easily study for important exams and assignments, even when outside of direct sessions with your Japan MATLAB tutors.
Contact Varsity Tutors today, and we will help you find effective Fukuoka MATLAB tutoring.
Your Personalized Tutoring Program and Instructor
Identify Needs
Our knowledgeable directors help you choose your tutor with your learning profile and personality in mind.
Customize Learning
Your tutor can customize your lessons and present concepts in engaging easy-to-understand-ways.
Increased Results
You can learn more efficiently and effectively because the teaching style is tailored to you.
Online Convenience
With the flexibility of online tutoring, your tutor can be arranged to meet at a time that suits you.
Top International Cities for Tutoring