Mihir: Amman Biochemistry tutor
Certified Biochemistry Tutor in Amman
...their potential and dramatically improve their grades and test scores. Seeing the students I have worked with succeed provides me with tremendous satisfaction and drives me to continue tutoring. I specialize in tutoring for standardized tests, including the MCAT, GRE, SAT, and ACT, and have scored in the 99th percentile on the MCAT, SAT, and ACT....
Jaimie: Amman Biochemistry tutor
Certified Biochemistry Tutor in Amman
...my Bachelor's of Science degree in Chemical Engineering. I am currently working in the lab of Professor Robert Langer at the Massachusetts Institute of Technology working on novel drug delivery systems for the gastrointestinal tract. I am hoping to attend medical school in pursuit of becoming a physician. I am currently interested in pediatrics and...
Shayan: Amman Biochemistry tutor
Certified Biochemistry Tutor in Amman
...in the sciences. I can also rock the SATs and MCAT, so I've got that going for me. I love learning with students and trying to make the tedious work of learning as fun as possible. I think and teach in examples and make abstract concepts easily understandable. I also love sports, adventures, travelling!... My teaching philosophy is to teach in a way that makes materials understandable, accessible, and applicable to the real world!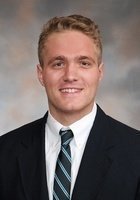 Max: Amman Biochemistry tutor
Certified Biochemistry Tutor in Amman
...I have been a teaching assistant for both General Chemistry I and II for two semesters each and have taught CPR, AED, First Aid to Salt Lake City Citizens. I have always enjoyed teaching, specifically being able to teach one-on-one. Connecting with students, making them feel comfortable to express concerns, and then being able to...
Matt: Amman Biochemistry tutor
Certified Biochemistry Tutor in Amman
...a concentration in Immunology and Infectious Diseases. I then went on to complete a Masters program at Georgetown University in human physiology. Given the amount of schooling I have gone through myself, I have taken a wide range of subjects and more standardized tests than I would like to admit. I have taught students of...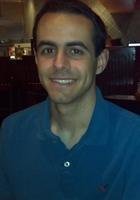 Matthew: Amman Biochemistry tutor
Certified Biochemistry Tutor in Amman
...In my time with the tutoring center, I earned the "Distinguished Service Award" three times. I really enjoyed learning how to best help each student succeed. Because of this experience, I intend to always include education as a part of what I do. Outside of academics, I enjoy playing tennis and running, and am a...
Mary: Amman Biochemistry tutor
Certified Biochemistry Tutor in Amman
...I was lucky enough to have spent a semester abroad in Paris, capitalizing on the availability of French pastries and museum access. After spending time as a Teaching Assistant for Biology and Organic Chemistry Lab in college, I discovered a passion for teaching. I am currently a full time Teaching Assistant for the Americorps- affiliated...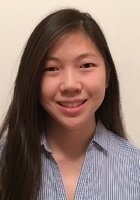 Rachel: Amman Biochemistry tutor
Certified Biochemistry Tutor in Amman
...as well as for Genetics for one semester. My TA roles included overseeing labs, teaching discussion sessions, helping students understand concepts and assignments during office hours, and being available to my students in general. I believe in a student goal-centered, individualized approach to tutoring, and in making sessions as relaxed and stress-free as possible. I...
Jeremy: Amman Biochemistry tutor
Certified Biochemistry Tutor in Amman
...good practice of patience and teaching styles I will need as a future physician. I shadowed Dr. Sunil Jain, a pediatrician at UTMB, during summer in 2012. In the same summer, I also volunteered at St. Vincent's Free Clinic in Galveston both weekdays and weekends. Supervised by UTMB faculties and 4th year medical school students,...
Private Online Biochemistry Tutoring in Amman
Receive personally tailored Biochemistry lessons from exceptional tutors in a one-on-one setting. We help you connect with online tutoring that offers flexible scheduling.
Varsity Tutors can help you find excellent biochemistry tutoring in Amman. Whether you're currently learning about the molecular structure of water, amino acids, or catalytic mechanisms, you can connect with an Amman biochemistry tutor who has the knowledge and teaching skills to assist you as you work to build mastery in the topics you're studying.
Expert Jordan biochemistry tutors can prove to be a valuable supplement to your classroom learning, whether you're attending the Jordan University of Science and Technology or another area university. You and your tutor can have detailed discussions about the concepts you're studying including the properties and classification of enzymes, gel electrophoresis, or carbohydrate metabolism. Your tutor can answer your questions as soon as you have them, and since you're meeting one-on-one with your private instructor, you can have their undivided attention during your sessions. The study sessions are all about you, and your tutor can customize your lessons in many ways.
For example, your biochemistry tutor in Amman can target the learning style or combination of styles that works best for you. If you're a visual learner, they can use diagrams or charts to explain connections and regulations in metabolic pathways. If you're more of an auditory learner, they can have you listen to podcasts that describe the effects of temperature and pH on enzyme-catalyzed reactions.
Amman biochemistry tutoring can be customized for your specific needs by moving at your pace. As you review your classroom learning on enzyme relation, genetic control, or covalent modification, your tutor can take a little extra time when you're having a hard time understanding a concept. If you're already proficient with Michaelis-Menten or enzyme kinetics, they can move more quickly through these, or even entirely skip topics you've already mastered.
Do you find it challenging to set up a year-long learning plan for your entire biochemistry course? That's not a problem because we can help you find a professional biochemistry tutor in Amman who can help you create such a plan, and stick with it. Since you work with them a lot, they can get to know you personally and develop a plan uniquely suited to your class curriculum, goals, interests, strengths, and challenges. Whether you're currently studying Lineweaver-Burk plots or the role of cofactors in enzyme catalysis, having a study plan made just for you can help you study more efficiently and effectively.
When you take part in biochemistry tutoring in Amman, you'll meet your instructor online via our Live Learning Platform. This online classroom has a number of helpful features to help your interactive sessions go smoothly. You can have real-time discussions with your tutor about enzyme inhibition and catalysis using the live video chat feature. Your Jordan biochemistry tutor can use the virtual whiteboard to display the difference between hydrophilic, hydrophobic, and amphipathic molecules. The shared document editor can be helpful if you're completing a homework assignment on the thermal and solvent properties of water. Your mentor can spot any mistakes and help you correct them so bad habits don't develop as you study. Maybe the best feature on the Live Learning Platform is the fact that each session is recorded so you will build up a little library of information that you can study whenever you want.
To get started with Amman biochemistry tutoring lessons, get in touch with the friendly educational consultants at Varsity Tutors online or by phone. Whether you're going to be studying the ionization of water, peptides and proteins, or immobilized metal affinity chromatography, a personal Amman biochemistry tutor can give you the help you need. We are happy to connect you with a private instructor who can meet your academic and scheduling needs.
Your Personalized Tutoring Program and Instructor
Identify Needs
Our knowledgeable directors help you choose your tutor with your learning profile and personality in mind.
Customize Learning
Your tutor can customize your lessons and present concepts in engaging easy-to-understand-ways.
Increased Results
You can learn more efficiently and effectively because the teaching style is tailored to you.
Online Convenience
With the flexibility of online tutoring, your tutor can be arranged to meet at a time that suits you.
Top International Cities for Biochemistry Tutoring