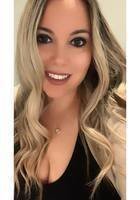 Michelle
Certified Tutor
Hello! My name is Michelle and I am 29 years old. I am a graduate student from SUNY Oswego. I received my Bachelor of Science in Childhood Education. I received my masters from Touro College in special education. Since then I went back to get my extension and now certified from birth to sixth grade in special and general education. Since graduation, I have had the opportunity to teach abroad in Italy for a month. I studied and observed the education in West Africa and donated school supplies. I have over 5 years of teaching experience. While I tutor a broad range of subjects, I am most passionate about elementary school phonics, reading, writing, math, and ABA. In my experience I like to observe the student and see what tools can help promote their skills to become independently successful. I am a warm, and compassionate teacher that gives every student a fair learning opportunity.
Education & Certification
Undergraduate Degree: SUNY College at Oswego - Bachelor of Science, Education of Individuals in Elementary Special Education Programs
Graduate Degree: Touro College - Masters in Education, Early Childhood Special Education
Hobbies
I am very passionate about traveling and learning about different cultures. I love to go to the beach and do anything by the water. In addition, I love to craft and paint.
Tutoring Subjects
Elementary School
Elementary School Math
Elementary School Reading
Elementary School Writing
High School English
High School Writing
Other
Reading Intervention
Wilson Reading