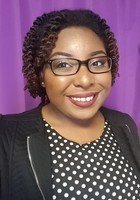 Miriam
Certified Tutor
I'm currently a Junior at the University of North Carolina at Chapel Hill with a double major in Sociology and African American Studies. I love museums and exhibits, reading books on history and culture, and eating good food.

I began tutoring in middle school and continued tutoring in language arts up until my senior of high school. In my junior year of high school, I began to tutor students with AP Literature and then I began to tutor at the other high schools in my county due to high demand. Currently, I'm a teacher's assistant at UNC Chapel Hill as an undergraduate and I plan on using my experiences from tutoring as an opportunity to prepare for professorship.

I'm constantly absorbing new knowledge and enjoy the feeling of enlightening others on new discoveries that I make. Hopefully, I can enhance students' understanding of their subjects and approach learning with a newfound enthusiasm for their studies.
Hobbies
Beach-combing, exploring makeup, visiting museums and exhibits, learning about different cultures, listening to music, volunteering, and reading books about Black culture and the African Diaspora.
Tutoring Subjects
African-American History
American Literature
ASVAB Prep
Basic Computer Literacy
College Application Essays
College English
College Level American Literature
Comparative Literature
Elementary School
Elementary School Math
Elementary School Reading
Elementary School Writing
High School English
High School Level American Literature
High School Writing
Middle School Reading
Middle School Reading Comprehension
Middle School Writing
Other
Social Sciences
Technology and Coding