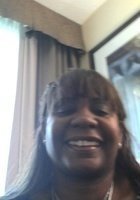 Denise
Certified Tutor
I am a lifetime learner who enjoys sharing my knowledge with others, as well as learning from others. I am passionate about helping students for I was once a student; having several great tutors, this allowed me to succeed in both College and Graduate School, and I yearn to give back the same knowledge to others. I have worked with students in elementary, middle, and high school, as well as college. I have also worked with adults returning to college, and I have enjoyed tutoring and mentoring students in each group.

I graduated from Iona College with a Bachelors In Business Administration, majoring in Finance; Long Island University with a MBA, majoring in Business Administration Management; and most recently Liberty Baptist Theological Seminary with a Masters of Arts in Religion, majoring in Pastoral Counseling.

Business Writing and World Religions are my favorite subjects to tutor; I love to write, have written extensively, and I also love Religion. My teaching style is simple, I find out where the student is, I asses the pace the student learns at, and I adjust my teaching method to meet the student where they are. I love to give lots of examples and scenarios so that the student can grasp the concept clearly.

Outside of academia, preaching, travel and reading interests me on the whole. I love to preach, I love to travel, and I love to read. I also love exploring and learning new things, which I eagerly share with others. I so look forward to interacting with, and helping my students in the subjects I tutor.
Education & Certification
Undergraduate Degree: Iona College - Bachelor in Business Administration, Accounting and Finance
Graduate Degree: Long Island University-C W Post Campus - Masters in Business Administration, Business Administration and Management
Hobbies
Reading the Bible and other religious books on world religion, reading for leisure, cooking, looking at mystery & drama movies, writing, editing, preaching and teaching Christianity and Apologetics, going to the movies and dining out; traveling locally.
Tutoring Subjects
Business
Business Writing