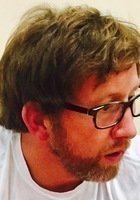 James
Certified Tutor
I am looking forward to helping you reach your potential. I have taught high school science for the past 16 years and am currently enrolled in a graduate program through the University of Miami (Ohio) to earn my Master's degree in biology.

In my free time I enjoy camping, hiking and downhill skiing. I also like to travel.
Hobbies
Camping, hiking, traveling, watching sports, music
Tutoring Subjects
Ecology
High School Biology
Life Sciences
Middle School Science
What might you do in a typical first session with a student?
During the first session with a student I will need to find out my student's goals and what they have already learned.