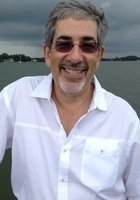 Mike
Certified Tutor
I am very passionate about math and helping others master and feel confident about these critical skills. I often get asked, "why do I need to know this?" I used to go into an elaborate explanation about how it was good training for your mind and it helped develop critical thinking. But I don't do that any more (even though its true). Instead, I try to find something in their current life that relates to math ... the application of math, that they are already doing on a regular basis. If I can find interest, and determine how solid the foundation is ... I can craft a way to reinforce that foundation with true understanding so that a much stronger building can be built. The other day, an article was published that said the largest prime number so far (there are an infinite number) was identified. It had over 17 million digits. Just for fun, the students and I calculated how high a stack of paper would be required to write it down. It turned out to be larger than the Universe. Math can be fun ... not something to be avoided.
Hobbies
Golf, theater, movies, computers, technology, math
What is your teaching philosophy?
Craft a teaching method to the learning style and foundation of the student. Attempt to relate new information to existing knowledge wherever possible.
What might you do in a typical first session with a student?
Get to know the student and their background.
How can you help a student become an independent learner?
Assist in having the student truly understand the topics at hand. Once understood, future topics will be easier to add to their foundational base.
How would you help a student stay motivated?
Show praise wherever they have achieved a correct result with understanding. Let them know when they have made an error, and guide them through to a correct understanding.
If a student has difficulty learning a skill or concept, what would you do?
Try a new approach until something clicks. It's often necessary to back up a step or two until the student has comfort with the material.
How do you help students who are struggling with reading comprehension?
Slow the process down and try to discuss and visualize what is being read.
What strategies have you found to be most successful when you start to work with a student?
Have some small talk around topics totally unrelated, where the student has some mastery or strong interest. Establish an environment of success.
How would you help a student get excited/engaged with a subject that they are struggling in?
Break it down into topics where the student has mastery. Show them how even the most complicated looking topics are made up of a number of simpler ones.
What techniques would you use to be sure that a student understands the material?
Have them explain what they are doing in their own voice. Try to get them away from the calculations and explain it to me as though I did not know anything. Teaching is a great way to learn.
How do you build a student's confidence in a subject?
Praise the correct approach, understanding, and results.
How do you evaluate a student's needs?
Through use of sample questions that relate to foundational topics. Trying to identify where there may be cracks in that foundation.
How do you adapt your tutoring to the student's needs?
All students love the feeling of success, which is ultimately the ability to understand and execute in a given topic. How they get to that moment varies by student. Looks for the "ah ha" moments, and use that to craft a style around the student.
What types of materials do you typically use during a tutoring session?
Depending on the age ... for your children, I try to use manipulatives such as blocks, dominoes, Legos, etc. Since they are familiar with these, it's easier for them to be comfortable. For older students, videos of lessons can be an excellent source, plus they can be returned to for review.