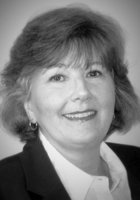 Kim
Certified Tutor
I'm a firm believer that every student can succeed; it's a matter of maximizing individual strengths. I've been teaching reading, writing, and study skills to students with learning disabilities and those at-risk of failure for more than 12 years. I am a certified teacher in language arts and special education in two states and have tutored students in middle school, high school, and college. I hold an M.Ed. in Differentiated Instruction and a BA in Mass Communication/Journalism. Before entering the field of education, I was a journalist at a major daily newspaper and later ran my own freelance business. Writing is my forte, and I make essays, research papers, and grammar less complicated and more fun. My specialty is demystifying complicated processes by providing step-by-step, direct instruction and applying thinking strategies. Using a variety of visual, auditory, and kinesthetic techniques, my students learn how to write interesting papers, read subject-area content, and remember what they've learned. When I'm not working with students, I enjoy reading, streaming TV and movies, and visiting the beach with my family.
Hobbies
When I'm not working with students, I enjoy reading, streaming TV and movies, and visiting the beach with my family.
Tutoring Subjects
American Literature
British Literature
College English
College Level American Literature
Comparative Literature
COMPASS Reading Prep
COMPASS Writing Skills Prep
High School English
High School Level American Literature
Homework Support
Middle School Reading
Middle School Reading Comprehension
Middle School Writing
Other
Study Skills
Study Skills and Organization
---
How can you help a student become an independent learner?
I teach students thinking strategies with mnemonics so when they approach with a new task or concept, they can recall and connect what they have learned and apply it to the new situation.
What is your teaching philosophy?
I'm a firm believer that every student can succeed; it's a matter of maximizing strengths and addressing needs. I believe in targeting instruction to a student's strengths, preferences, and interests as much as possible and creating a supportive environment in which the student feels comfortable to attempt tasks and concepts he or she has struggled with in the past.
How would you help a student stay motivated?
Students who have experienced repeated failure often have difficulties with motivation. I try to create circumstances in which they can experience some type success. And, that success needs to be acknowledged and celebrated. Once students have a taste of success, recognize that feeling of accomplishment, and know that they are supported, they will work to achieve it again.
If a student has difficulty learning a skill or concept, what would you do?
When a student has difficulty, I try to "change the channel" by altering the manner in which the skill or concept is taught and practiced to better appeal to the student's learning preferences. I break down complex skills and concepts into understandable parts, work on each part, and then assemble the pieces into the whole skill or concept.
How do you help students who are struggling with reading comprehension?
I work primarily with older students (Grades 6 and up) who have some basic reading skills, but still struggle with digraphs and diphthongs, multi-syllable word decoding, fluency, and/or reading comprehension. I use various learning strategies and programs, such as rewards, with a step-by-step approach targeted to student learning preferences.
What strategies have you found to be most successful when you start to work with a student?
The first session begins with a "getting to know you" discussion. I introduce myself and ask the student to do the same. We talk about interests and favorite activities, and I point out things we have in common. I also ask the student questions about his or her school and favorite and least favorite subjects. I also give my students a learning preferences questionnaire -- sometimes written, sometimes orally -- and show them how the results can help them and me as we work together.
---