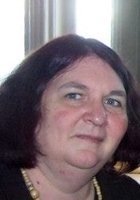 Debra
Certified Tutor
Anyone, at any age, can learn a new language. There are many ways of learning such as fun activities and games, as well as memorization, and other methods. The key is to find out which methods work best for you.

I have been helping others learn a second language for over three decades. Throughout the 1980s, I taught and tutored English to Spanish speaking people in Venezuela. I held private classes in my home, taught in a pre-school, a high school, and in a language institute.

After returning to the U.S., I taught Spanish to grades K-8 and tutored high school students, college students, and adult learners.

I earned a B.A. in Communications and Writing at Westminster College. In my spare time I like to read, write, and travel. I have won a few awards for my writing. I also am learning to quilt and to do other crafts. I believe it is important for everyone to continue to grow and learn new things throughout life.

Learning a foreign language can help you become a well rounded citizen. It can also help you in most careers and makes it more enjoyable to travel to different countries.

I can help you learn Spanish and give you these advantages.



What is your teaching philosophy?
Everyone learns differently. It is up to the tutor and student to find the way that works best and work together so that the student can succeed, while enjoying the learning experience.