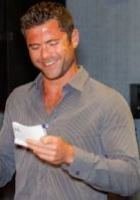 Glenn
Certified Tutor
I graduated from the University of Michigan Business School, but I have been teaching ever since entering the Peace Corps in 2005. At that time, I was teaching members of a coffee cooperative basic accounting skills in Panama. As a secondary project, I began teaching English to students in the local high school. After finishing Peace Corps, I had the opportunity to take the SIT TESOL course in Costa Rica, providing me with the necessary tools to be an even more effective teacher. After finishing the course and teaching at a Costa Rican high school for a year, I moved to Colombia and taught Business English to professionals both privately and through a university. At this point in time, I speak Spanish fluently after living in Colombia for over five years. Recently, I successfully completed a course in teaching Spanish to foreigners at the University of Antioquia in Colombia. Now, I have moved back to New Jersey.

I feel that my passion for language learning, patience, lesson planning skills, and ability to reflect on a class make me a great tutor. I communicate well with my students and tailor the classes to meet their specific needs. Also, I can relate to my students because I have gone through the language learning process and understand their frustration. I know the common problems that Spanish students face and am very effective in explaining concepts in a way that makes sense. Not only will I be able to impart knowledge of the Spanish language, but also aspects of the culture since I have lived in several countries in Latin America.

After figuring out the student's specific needs, I will design a class that is both demanding and interesting, but not overwhelming. I assign challenging homework assignments which will be used as a diagnostic tool to make sure that the student has a thorough understanding of the material before moving on. Problem areas will be reviewed at the beginning of each class.

I look forward to hearing from you and helping you achieve success in your studies!
Education & Certification
Undergraduate Degree: University of Michigan - Bachelors, Bachelor of Business Administration
Hobbies
In my spare time, I enjoy yoga, tennis, swimming, and reading literature that increases my understanding of the world.
What is your teaching philosophy?
To be positive, patient, and a good listener. These attributes are very important when teaching someone a foreign language, as it can be frustrating for the student at times. I give the student time to think instead of rushing through just to finish. By listening carefully, I am able to notice mistakes that we can work on in future classes. If they don't understand something that I am explaining, I look for different ways to make it clear. The idea is to meet my students at their level and bring them to where they want to be. With private classes, I gear the class to the student's needs. If he/she needs to pass a specific test, then we will focus on that. However, if the student will have to have a phone conversation, then more time will be spent conversing and doing listening activities. I utilize a multi-sensory communicative approach, so students will be doing activities that involve reading, listening, writing, and speaking. Each one complements the other, and it's good to try to improve the weak areas. Learning takes place in context. For example, if students are learning about food, they could do an information gap activity where they work with a partner in order to find out how much items cost on their shopping list. For me, preparation is key. -)Carefully prepared lesson plans allow me to deliver an effective class. Beginning with a clear objective in mind, and anticipating any problems that my students might have. -)Creating a number of activities, gradually increasing in difficulty, demanding more from the student. Making sure that each activity has clear instructions, giving clear examples and modeling the activity to avoid confusion. The activities serve as both a way to internalize the information, as well as a diagnostic tool to identify areas of strength and weakness.
What might you do in a typical first session with a student?
The first session is a time to get to know each other, and for me to assess the student's needs. I will find out what strategies you have used in the past to learn, those that have worked or have not worked. I will also discuss my lesson ideas and long-term strategies. It would also be nice to get an idea of how much homework you currently have to determine if I should assign homework on top of it.
How can you help a student become an independent learner?
By teaching them language learning strategies when they are alone. Since I have already gone through the process, I know what works for me, but I will assign homework that will allow the student to figure out how he/she learns best. In my case, I enjoyed reading and trying to figure out the meaning of words that I did not know. After making an educated guess based on context, I would look up the word to verify it's meaning. I would also make a list of words that I could not remember in Spanish when I was speaking with someone. This enabled me to focus on learning vocabulary that was important for me.