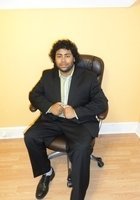 Corey
Certified Tutor
As an MIT student, I possess the knowledge that is needed to tutor not only my peers, but anyone who needs assistance in the subjects I offer. Speaking of which, the subjects that I find most comfortable teaching are: SAT Math, Algebra I or II, Trigonometry, Geometry, Pre-Calculus, Calculus I, II, or III, Differential Equations, Chemistry, Physics. When I say that I feel most comfortable teaching these subjects, all that means is that I have the most experience teaching these topics. That is not to say that I cannot and don't want to tutor in other subjects.

My experience in teaching and tutoring stems from even before I was a math peer tutor in high school. As an older brother to an ambitious teenager, I've found myself helping my brother out in his math homework and answering his questions with detailed and thorough explanations. I have experience tutoring people that I have just met, along with people I have known for many years. As I moved on to my college career at the Massachusetts Institute of Technology, I have found that collaborating is one of the main keys to succeeding. Chemical Engineering, my major, is one of the most difficult fields to pursue, and it requires the abilities of communication, patience, and perseverance. As a result, I am a team player with vast patience.

In terms of my teaching methods: I am a scientist first. I have done many competitions such as the New York Science and Engineering Fair and so I am used to presenting my research projects in a concise and understandable way. I am skilled in breaking down difficult topics into bite sized pieces of digestible information. This way I am showing, not telling. I believe it is super important for the student to actually understand the information instead of just being able to regurgitate ideas and answers for a test. I hope to help you out!
Test Scores
SAT Math: 770
SAT Mathematics Level 2: 730
SAT Subject Test in Chemistry: 730
SAT Subject Test in World History: 770