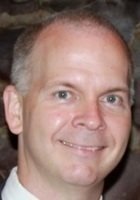 George
Certified Tutor
I have a degree in Mathematics from Purdue University and have worked as an Actuary for 25 years.
Many students feel like they're bad at math, when they're really just missing one or two key concepts. I enjoy one-on-one tutoring because I can talk to a student, identify issues, and help in understanding the concepts and ideas. We'll draw pictures and graphs to illustrate, and explain it all in language the student can understand. Hearing a student say "Is that all?" or "But that's easy!" makes my day.
Hobbies
Aside from math, I enjoy aviation, ballroom dancing, gardening, and volleyball.