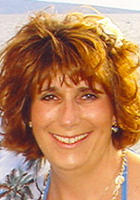 Michelle
Certified Tutor
My name is Michelle. I have been teaching for ten years, and I am certified in English, language arts, speech, theatre/drama, journalism, and reading. I am also a K-12 certified reading specialist. Prior to becoming a teacher I worked in the communications and financial industry. I enjoyed those industries, however, I felt more of a desire to teach children and prepare them for the future.

Besides being a K-12 reading specialist, I am also an adjunct (part time) instructor at Moraine Valley Community College. I teach developmental reading, writing, and grammar at Moraine Valley. Recently I received my ten-year service award at Moraine Valley.

In addition to teaching, I am also a freelance writer for local publications. Most of the stories I have written are community and family based. However, I do enjoy writing research-based articles as well.

Finally, I also enjoy traveling, cooking, reading, writing, and spending time with my family.
Education & Certification
Undergraduate Degree: Northern Illinois University/Elmhurst College - Bachelor in Arts, Communications/English
Graduate Degree: University of St. Francis - Master of Science, Reading Specialist
State Certified Teacher
Hobbies
Reading, writing, cooking, traveling, and spending time with my family.
Tutoring Subjects
College English
Comparative Literature
High School English